Elche takes a point from Celta despite the injury of its goalkeeper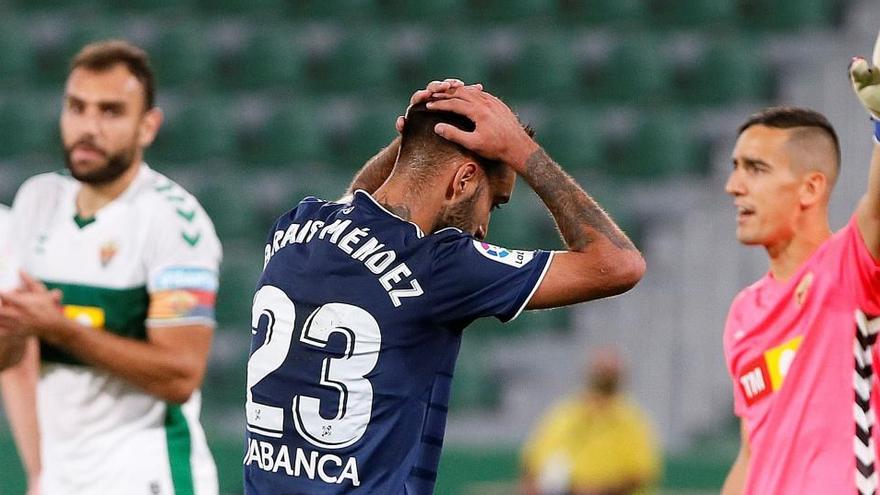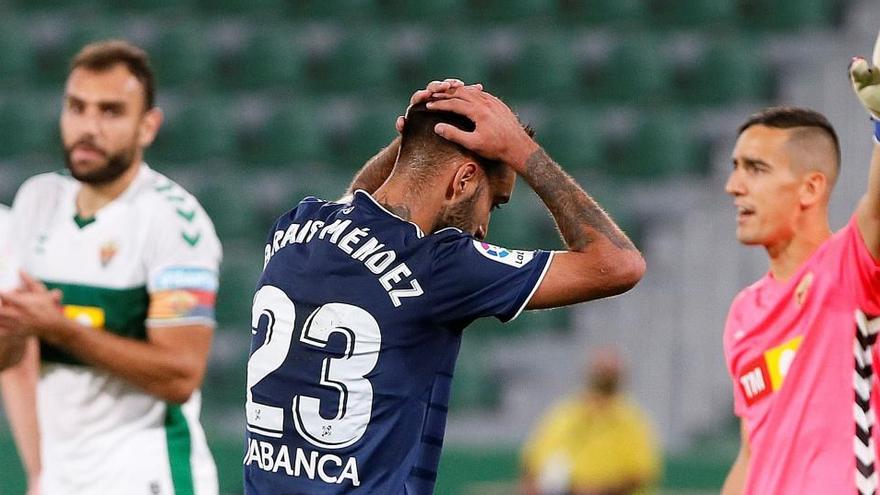 The great performance of goalkeeper Edgar Badía, especially in the first half, allowed Elche to score a point against a Celtic who went from less to more and who improved past performances, although not enough to break his losing streak and add the three points.
The Galician team knew how to overcome the early Elche goal but found the great performance by the Catalan goal, who avoided several sung goals and ended the match injured. In a rough and intense end of the game, the local team also had their option to achieve victory.
The game could not have started in a worse way for Celta, who after two minutes saw how the referee, at the request of the VAR, punished Hugo Mallo's hands with a penalty after Pere Milla's header in what was the first local approach to the Galician area.
Fidel was in charge of scoring the maximum penalty and Celta, in high demand due to their delicate qualifying situation, accused the blow and was about to concede a second goal after a set piece action that Barragán finished off high.
Little by little the Galician team began to recover the pulse from the hand of Iago Aspas, who infiltrated the Elche lines to channel the attack game.
The Celta striker left Brais Méndez alone against Badía, but the Catalan goal saved the tie with his foot. Again, although now a pass from Denis Suárez, the Elche goalkeeper denied a goal almost sung to Brais, who was stopped by a low shot.
Elche, who lost Fidel through injury within half an hour, lived in attack from the counterattacks against a nervous and insecure Celta in defense. In one of them, Lucas Boyé was about to score again, but the thread shot came off the stick.
The insistence of Celta de Vigo finally found its prize in the last minutes. A drop by Aspas allowed Santi Mina to launch a cross shot that Badía could not reach.
After passing through the changing rooms, the match was equalized, although it was Celta, again through Iago Aspas, who after a brilliant individual action was about to score, but his cross shot went out.
Santi Mina and Aspas again called a goal against an Elche surpassed in the medullary, which caused the reaction of Jorge Almirón, who tried to change the dynamics of the party with a triple change at 60 minutes.
The Elche team managed to balance the game, although Celta continued closer to the goal, as in an action in which Brais Méndez claimed a penalty after a tackle by Marcone.
The match entered a phase of continuous interruptions, injuries and fouls, although Celta still found football to generate an occasion through Aspas, who with an empty goal, after a bad start from Badía, touched the second goal.
Although closer was Morente, who after a long attack play by the Elche team finished brushing the post. Too Josema, in the discount, was about to give the victory to his team with Celta overturned in attack.
– Data sheet:
1 – Elche: Edgar Badía; Barragán, Gonzalo Verdú, Diego González (Josema, min. 60); Josan, Marcone, Mfulu (Raúl Guti, min. 60), Fidel (Sánchez Miño, min. 38), Tete Morente; Pere Milla (Rigoni, min. 60) (Nino, min. 76) and Lucas Boyé.
1 – Celta de Vigo: Rubén Blanco; Hugo Mallo, Murillo, Aidoo, Olaza, Renato Tapia (Fran Beltrán, min. 65), Brais Méndez (Gabri Veiga, min. 83), Denis Suárez, Santi Mina (Miguel Rodríguez, min. 76), Nolito and Aspas.
Goals: 1-0, min. 3: Fidel, from a penalty. 1-1, min. 41: Santi Mina.
Referee: From Burgos Bengoetxea (Basque Committee). He showed a yellow card to Denis Suárez, Oloza, Aspas and Miguel Rodríguez for Celta, and to Diego González, Barragán and Lucas Boyé for Elche. He expelled Rubén Martínez, a member of Celta's coaching staff, in minute 3.
Incidents: meeting corresponding to the ninth day of the Santander League played behind closed doors at the Martínez Valero stadium.