Elche leaves Getafe touched with a goal from Lucas Pérez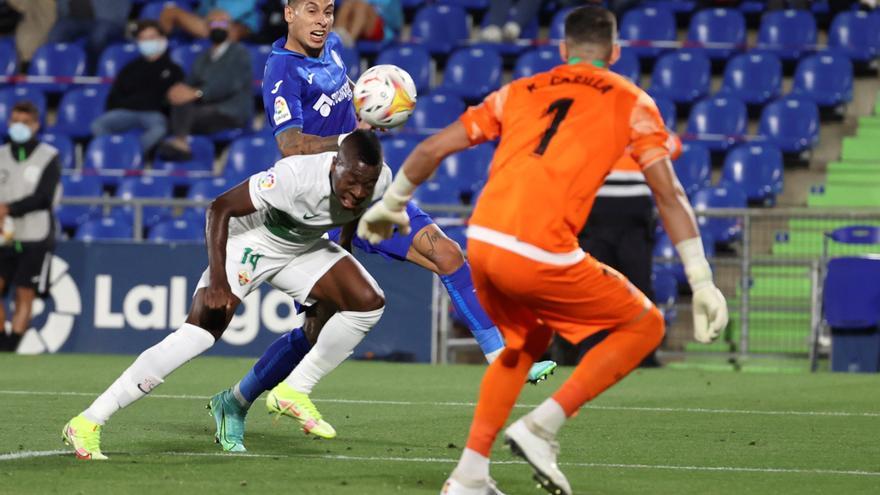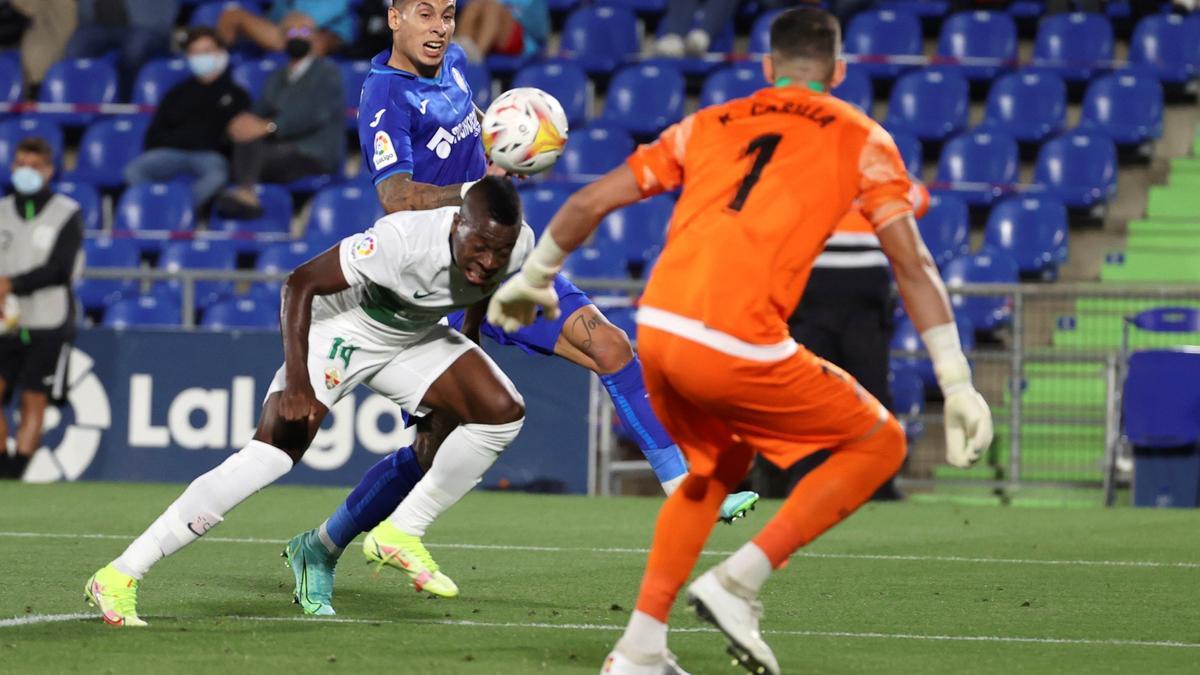 A goal at 68 minutes from Lucas Pérez, in his debut with the shirt of the Elche, allowed Fran Escribá's team to achieve its first victory of the season against the Getafe, who is very touched in the descent after adding his fourth consecutive defeat.
In search of fresh air for his attack, Míchel gave the alternative as a starter for the first time this course to Jaime Mata so that he would form at the top with the Turkish Enes Unal, but once again, and there are already four this season, Getafe once again showed lack of ideas and without depth in the final meters.
The defense of three that Elche put up was an insurmountable wall for Getafe and the mainstay of growth for Fran Escribá's team, who was able to open the scoring at 22 minutes with a play that started long Kiko Casilla, Lucas Boyé controlled almost in the front and gave it to Darío Benedetto, who crossed his shot very tight to the right post of David Soria's goal.
Earlier, Uruguayan full-back Damián Suárez tried his luck with a set piece with a free-kick that nearly surprised Kiko Casilla and was Getafe's only dangerous approach in the entire first half.
It was difficult for Getafe to recover from the setback suffered by Uruguayan midfielder Mauro Arambarri, who retired injured in the 31st minute and was replaced by David Timor.
Elche waited for his opportunity and found it in the 68th minute when Colombian Johan Mojica broke lines with a pass to the hole that Lucas Pérez picked up, left in Jorge Cuenca's area and crossed his shot against David Soria.
Shortly after, Elche was able to extend that advantage with another good move by Mojica, who left in the one-on-one by Damián Suárez and launched a shoe that repelled the wood.
Getafe tried until the end and was able to draw in the 88th minute with a header from Serbian Nemanja Maksimovic that Kiko Casilla cleared well.
With the victory, Elche is in the middle of the standings with five points and Getafe, which has its four games due to losses, remains on the decline.
Data sheet:
0 - Getafe: David Soria; Damián Suárez, Djené, Cuenca, Olivera (Darío Poveda, m.73); Aleñá (Jonathan Silva, m.72), Maksimovic, Arambarri (Timor, m.31), Jankto; Mata (Sandro, m.59) and Enes Unal (Vítolo, m.59).
1 - Elche: Kiko Casilla; Bigas (Enzo Roco, m.57), Gonzalo Verdú, Diego González; Palacios, Mascarell (Gumbau, m.73), Mojica; Raúl Guti, Fidel (Marcone, m.85); Benedetto (Carrillo, m.73) and Boyé (Lucas Pérez, m.57).
Goal: 0-1: M.68 Lucas Pérez.
Referee: Mario Melero López (Andalusian Committee). He admonished Damián Suárez (m.51) and Sandro (m.84), from Getafe; and to Verdú (m.18), Mascarell (23) and Palacios (62), from Elche.
Incidents: match corresponding to the fourth day of the Santander League played at the Alfonso Pérez Coliseum before 7,000 spectators.