El silbo gomero, cover of 'The New York Times'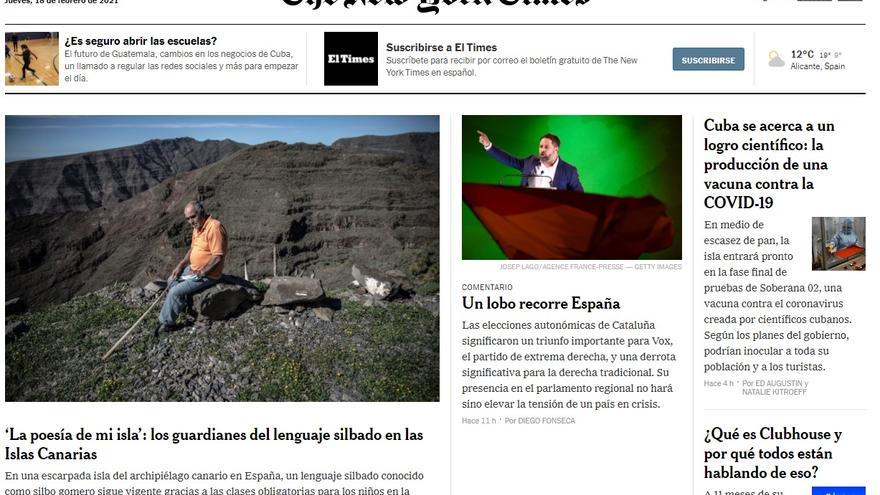 "On a rugged island of the Canary archipelago in Spain, a whistled language known as Silbo Gomero is still in force thanks to compulsory classes for children at school". Thus begins Raphael Minder, correspondent in Spain of the North American newspaper The New York Times, his report on the tradition of the language of the whistle in La Gomera.
Titled The poetry of my island: the guardians of the whistled language in the Canary Islands, Minder recounts this ancestral form of communication between the Gomerans and stars Antonio Márquez Navarro, a local who invites some hikers -explains the journalist- to come closer to where they are to see the slaughter of a pig.
"Come here, we are going to kill the pig" – without saying a word: he whistled it, he explains to his readers. Minder narrates that Márquez, 71, said "that in his youth, when local shepherds, and not tourists, traveled the steep trails of his island, his news would have been immediately greeted by an answering hiss, loud and clearor". The hikers continued on their way.