El Salvador: Truce gang for football | sports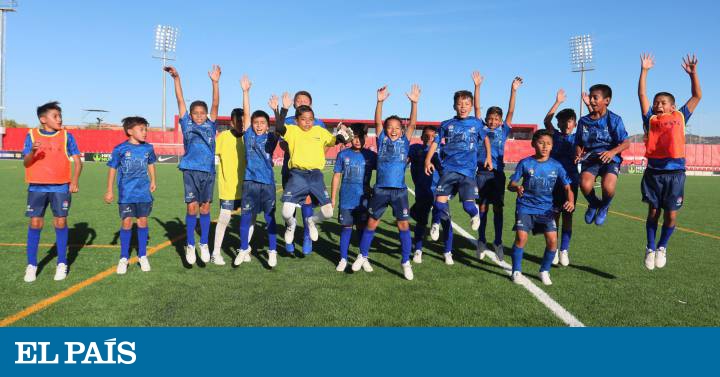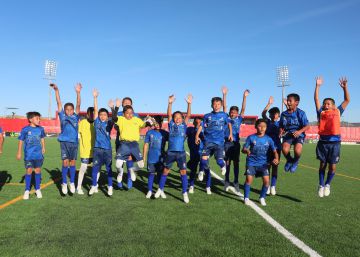 On the road between the airport of San Salvador and the capital of the country there is a bridge that hangs a large banner made in print. Pray like this: "No you loseYour life in gangs. It is very easy to enter but the only way out is jail or death. " According to government data, more than 60,000 people are part of one of the gangs - known as maras - that operate in El Salvador.
Many of the balconies and walls of the houses that line the route are protected with circular barbed wire fences. Armed guards watch at the door of business. Something as everyday as moving from one neighborhood to another can end in tragedy. In San Salvador, many colonies are dominated by gangs. There are some that are difficult to enter even for security forces. The struggle for territorial control is such that access without permission is a risk. Football, a universal language, has once again served as a cohesive and backward element of society: gangs have allowed the passage of children's teams from one colony to another for the game dispute. Something unthinkable just three years ago.
A couple of kilometers from that banner, a group of 16 small soccer players swirl before a telephone that acts as a microphone. They are happy and nervous: they have just learned that they are the ones selected to travel to Madrid to train for a week with LaLiga technicians, visit the Santiago Bernabéu or the Wanda Metropolitano and play a game against an Alevín team from Atlético de Madrid. They are aware that they are part of something that is transforming local society: "If we were not here, we would be smoking. In training we learn different things from what we would learn on the street, "they say convinced.
And is that Daniel, Edwin, Jeremy, Anderson or Jefferson, children between 9 and 11 years old, are the smiling face of LaLiga Total School, a social and sports project promoted by the mayor of El Salvador, the Municipal Institute of Sports and Recreation (IMDER) and the LaLiga Foundation that has launched 20 sports schools and has managed to organize tournaments between teams from different colonies. Since the beginning, in 2016, more than 2,500 young people have participated in the program. Indirectly, the whole country has benefited from the initiative: that teams can move freely between neighborhoods is a victory even before they start playing. For now, no incidents with players or monitors have been counted.
El Salvador has 6.4 million inhabitants. One of the groups most sensitive to the combination of violence and poverty is children. According to data from Save The Children, in 2018 it was the fourth country in the world with more murders of children under 19 (21 per 100,000 inhabitants). Behind Venezuela, Colombia and Honduras.
"It is very difficult for a gang to oppose someone taking a field or soccer tournament to a community. When a son of a marero enters the project, it is a first step for the family to move away from crime. I don't think anyone wants their son to be a criminal, "explains Ernesto Muyshondt, mayor of the city. "We do not ask who is a gang member and who is not, we try to help everyone," he adds. According to information from the mayor's office, when an illuminated sports court is installed in a community, the crime rates are up to four times lower than those of an area that lacks it.
On Thursday, already in Madrid, the 16 members of the El Salvador team rested in the stands of one of the fields of the sports city that Atlético de Madrid has in Alcalá de Henares.
With the sun hitting them in front, their faces gave off a mixture of tiredness and pride. The game was over half an hour ago. Everyone wore their country's shield on the right sleeve. Olga de la Fuente, director of the LaLiga Foundation, highlighted "how much it means to be able to change the lives of these children through the values ​​of sport." Obviously defeating, Mayor Muyshdont made a joke: "We broke the record, no one had ever missed so many goals on this court." General laugh. Some had shin guards in their hands. Not one had taken off his boots.
You can follow EL PAÍS Sports in Facebook, Twitter or subscribe here to the Newsletter.