El Rocasa, for the ticket to Europe against the champion Bera Bera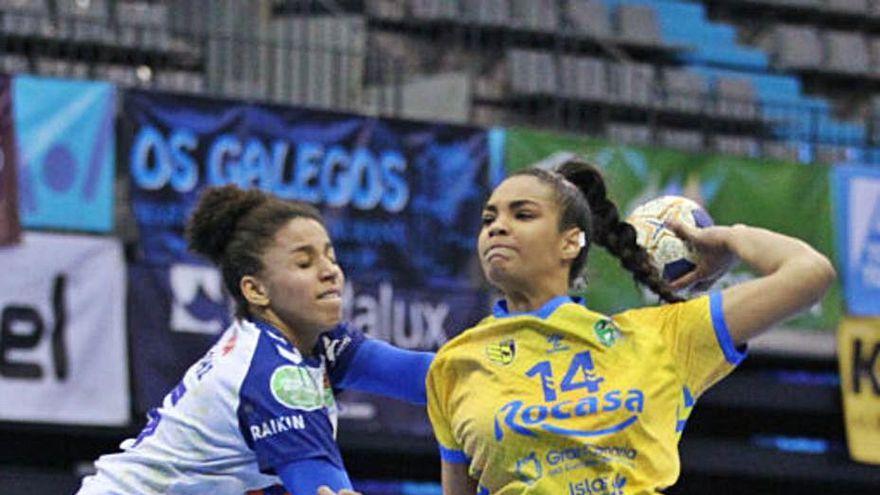 Big party with dessert for Rocasa Gran Canaria. Europe waiting. The Gran Canaria team faces the penultimate day of this Liga Guerreras Iberdrola with the idea of ​​beating Super Amara Bera Bera and finalizing their ticket to play in the European competition next year (9:00 p.m., Teledeporte). The Basque team will arrive on the island after having been proclaimed league champion, but even so it will not keep things simple.
The last defeat against Atlético Guardés has complicated the ticket to compete in Europe next season for Rocasa a bit. However, Carlos Herrera's men continue to depend on themselves and this clash against Super Amara Bera Bera is an opportunity to end this story. In addition, it will be a good touchstone thinking about that Queen's Cup that is already very close.
In that sense, despite falling in Galicia, Rocasa played a good game and it was not until the last minute that the islands gave way. Therefore, winning Bera Bera could also be a key emotional boost for the fight for the last title of the year.
"The most important thing is to try to add a victory that brings us a little closer to the goal of playing in Europe next season. We also want a good game to come out for us to arrive with a little more enthusiasm for the Copa de la Reina, "said Carlos Herrera, coach of the Las Remudas club. The game will be open-door, although with a limited capacity of 350 people in the Rita Hernández de Telde Pavilion.