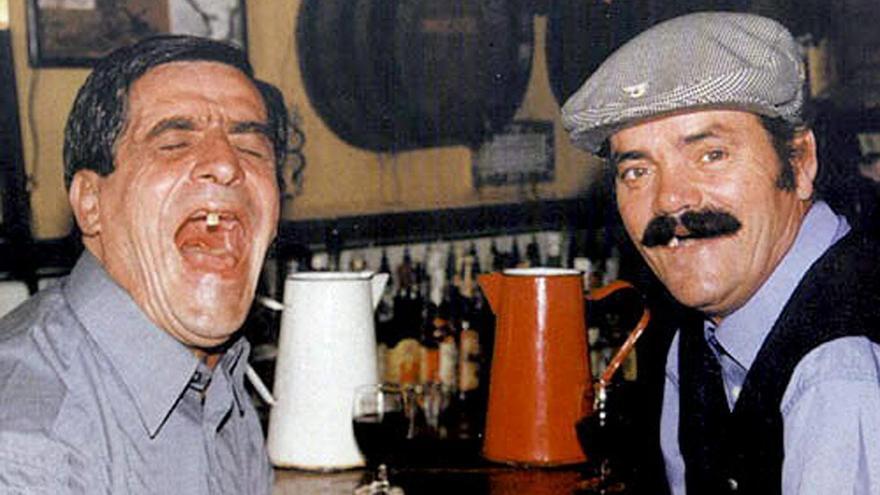 The Sevillian humorist Juan Joya Borja, better known for 'The Giggles', died this Wednesday in Seville at the age of 65, a victim of a complication of the disease he was suffering from several years ago.
Since September 2020 he has resided in the Hospital of the Brotherhood of Santa Caridad, from where the death has been confirmed to EFE, and it has been specified that this afternoon he was transferred to the Virgen del Rocío hospital after a relapse, where he has finally died.
Born in Seville on April 5, 1956, his life had nothing to do with television until he appeared on the scene around the year 2000 in the program 'El vagamundo', from Jesus Quintero, where he recounted his experiences in a comic tone along with the late comedian Antonio Rivero 'el Peíto', and that catapulted him to fame.
Actually, his style had to do with his contagious laugh more than with the content of his material, as was evident in all his appearances, as well as his catchphrase of "wedge".
'El Risitas', in a program of 'Ratones coloraos'
His professional life even took him to the movies, appearing in 'Torrent 3', by Santiago Segura, although he alternated periods of appearances in the media with long "anonymous" seasons, which he used to spend in Punta Umbría (Huelva), beach where you could see him in a bar telling his jokes, while offering to liven up parties with his humor.
In his professional career there was a stop after the death of 'El peíto' on December 29, 2003, at the young age of 44.
'El Risitas' suffered a leg amputation in September 2020 due to cardiovascular complications, and despite his fame and years of career, he stayed to live in the Hospital de la Caridad, which for centuries has provided shelter in its residence-hospital to sick elderly, without resources or without family members who can take charge of their care .
His death has caused a deep shock, and has accumulated thousands of comments on social networks since the news was known shortly before 10 p.m.