El Río Breogán, yellow rival this Sunday El Granca, forced to get up for the Playoff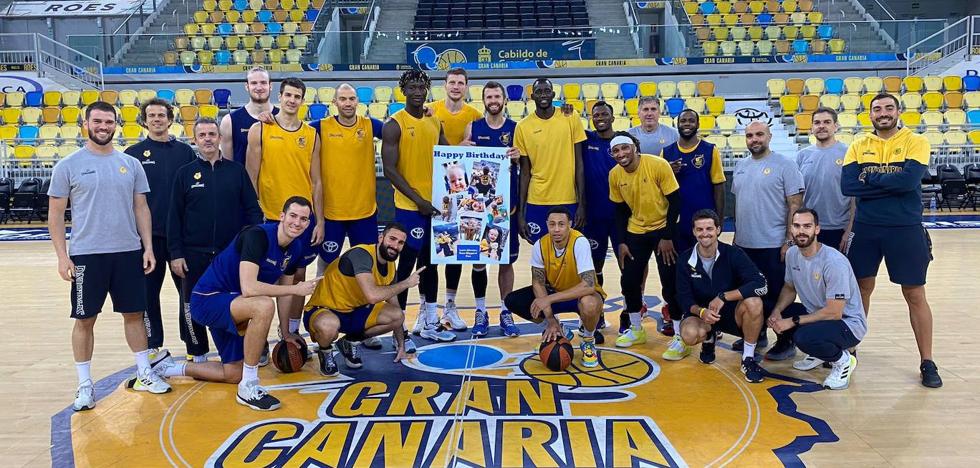 endesa league
After the bump in the EuroCup, Gran Canaria receives this Sunday (12.00) the Breogán River with the need to tie up the duels in the Siete Palmas venue
Pride and ambition to react after the sudden stop to the illusions in the continental tournament. With the disappointment and poor final management present even after the elimination against MoraBanc Andorra in the quarterfinals of the EuroCup,
the Gran Canaria Basketball Club resumes the inescapable goal to compete in the Playoff for the Endesa League title.
The Claretian team, ranked eighth in the domestic competition with a record of 16 wins and 14 losses,
receives this Sunday, starting at 12.00 noon (Movistar Deportes 1 -dial 54-) at the Gran Canaria Arena, at the Breogán River in Lugo in a transcendental appointment to defend the position in the privilege zone.
Porfi Fisac's squad, which will once again have to be discarded as there are only 13 players available, is obliged to recover its signs of identity after falling on the Monbus Obradoiro track on the last league matchday. The yellows, who have accumulated seven wins in the last ten dates, commend themselves to their reliability at home,
since it has prevailed in its six commitments at the Siete Palmas venue in 2022to step on
the accelerator with four games to go for the conclusion of the regular phase (Río Breogán, Valencia, Coosur Real Betis and Real Madrid).
«
Each game is vital to be as high as possible.
This is absolutely vital to ensure we have a chance to stay in the top eight.. Despite having three home games, they will all be tough. Now it is a question beyond winning or losing, but where is our limit. I want to reach the limit in this final part of the season, "said the Segovian coach in the preview before the media.
In addition,
Dylan Ennis assured after the European bump that «
We still have an obligation to ourselves, to our club and to the Granca fans to give everything we have for the season in the ACB».
For its part, Croatian Veljko Mrsic's Galician squad, with a balance of 14 wins and 16 losses -he adds two in a row against Real Madrid and Casademont Zaragoza-, lands on the island
without his star Dzanan Musa, the outsider from Bosnia and Herzegovina is the main candidate to be chosen as MVP of this edition of the Endesa League, and without another key player such as Canadian point guard Trae Bell-Haynes. The Río Breogán, which played in the Copa del Rey on its return to the top national competition this year, hastened its chances of attacking the Playoff positions in the domestic tournament.