'El Pueblo' reinforces its plots with six new signings for its third season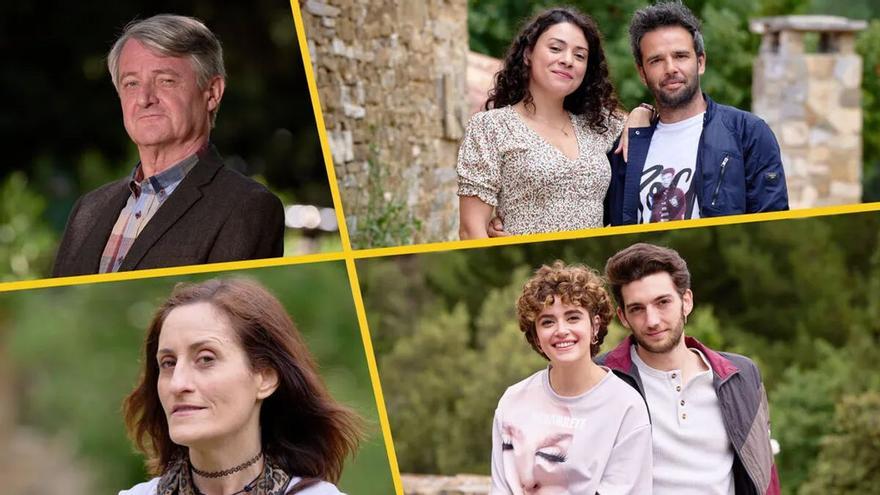 'El Pueblo' prepares for the arrival of a new group of neighbors. Mediaset and Contubernio Films are already filming the third season of the comedy, which reinforces its cast with the signing of six new interpreters. All of them will put themselves in the shoes of urbanites in search of a home, job opportunities and a lifestyle in keeping with the new times in Peñafría, as the communication group advances in a press release.
The series, which is being filmed in natural and urban settings from the Soria town of Valdelavilla, incorporates Ana Arias ('Tell me how it happened'), Raúl Peña ('The Lady'), Elena Gallardo ('Two lives'), Roque Ruiz ('The disorder you leave') to its cast , Laura Gómez-Lacueva ('The Kingdom') and Richard Collins-Moore ('The Call').
Carlos Areces, María Hervás, Daniel Pérez Prada, Ruth Díaz, Santi Millán, Ingrid Rubio, Raúl Fernández de Pablo, Empar Ferrer, Ángel Jodrá, Vicente Gil, Javier Losán, Helena Lanza, Nicolás Mota, Raquel Guerrero, Felipe Vélez, Silvia Casanova , Jairo Sánchez and Elisa Drabben complete the cast of 'El Pueblo'.
As it happened with its first installment, the third season of 'El Pueblo' will premiere exclusively on Amazon Prime Video before its open broadcast on Mediaset, which still has the second season of the comedy pending airing.
Cristina and Martin
Becoming parents is the reason that leads Cristina (Ana Arias), a dentist and co-owner of a dental clinic, and Martín (Raúl Peña), a chef who has been forced to close his restaurant, to move to Peñafría. When the locals discover their reproductive plans, they push the couple to the extreme, while both make a series of disturbing discoveries.
Carla and Hugo
Graduates, with masters and without a decent job: this is the letter of introduction from Carla (Elena Gallardo) and Hugo (Roque Ruiz), two young centennials aware of climate change who want to lead an eco-healthy life away from the city. She, who identifies as a fluid gender and tries to find her vocation, and he, a computer scientist deeply in love with Carla, could unleash an ideological schism in the municipality of Soria.
Mariajo
At the antipode of success is Mariajo (Laura Gómez-Lacueva), Juanjo's younger sister with alcohol problems who, after being evicted from her home, suddenly shows up in town. After meeting her, El Ovejas will feel a crush and will initiate the courtship, an initiative that the real estate entrepreneur will welcome.
Charles Pemberton
Affable, cosmopolitan, optimistic and a lover of golf: this is Charles Pemberton (Richard Collins-Moore), Maria's new boyfriend, whom she met during her stay in Benidorm. Madly in love with the strong woman from Soria, The Briton will leave everything to live his love in Peñafría to the annoyance of Arsacio, who will fight to try to get his wife back.