El Porteño celebrates its ninetieth anniversary surrounded by authorities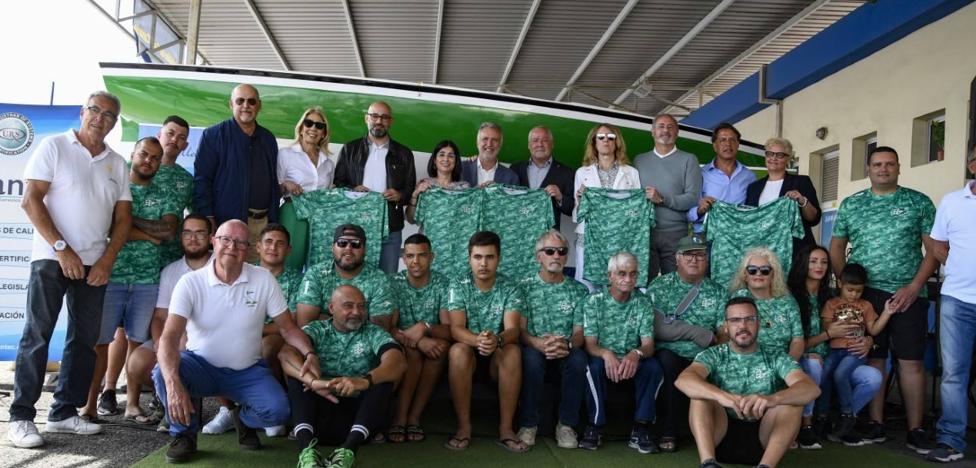 latin sail
Minister Carolina Darias heads the institutional representation to entertain the entity chaired by Roque Díaz
The Sociedad de Vela Latina Porteño celebrates its ninetieth anniversary in 2022 and the starting signal for this anniversary has been in style with the support of all public institutions. The boat from the capital's neighborhood of El Refugio was also
supported by its sponsors: Atlantec, Sabor a Gloria and Restaurante Muelle Sofía.
The entity chaired by
Roque Diaz began a humble celebration in which various events will take place throughout the year. "We have suffered hardships but fortunately the institutions have helped us
. The Vela Latina is genuine from Las Palmas de Gran Canaria, there may be similar modalities, but like this one there is no other like it in the world», he highlighted.
The public institutions supported the Porteño Atlantec Sabor a Gloria Restaurante Muelle Sofía in this act.
The Minister of Health, Carolina Darias; the
President of the Government of the Canary Islands, Ángel Víctor Torres; the
Councilor for Sports of the Cabildo de Gran Canaria, Francisco Castellanoand the
Councilor for Sports of the City Council of Las Palmas de Gran Canaria, Aridany Romero, They congratulated 'Loro' on its anniversary and highlighted the commitment of all institutions to this vernacular sport.
«To talk about the Porteño or the Vela Latina is to talk about the history of the city, the past, present and future.
They have fought against the wind and against the sea, always without fear of juggling until they get that best pitch to the bell ring at 59:51. La Vela Latina is genuinely ours and the future is guaranteed with the support of the institutions to return to its best moments. I wish you much success », highlighted the minister in her speech.