El Porriño, a tough test for Rocasa in the Liga Guerreras Iberdrola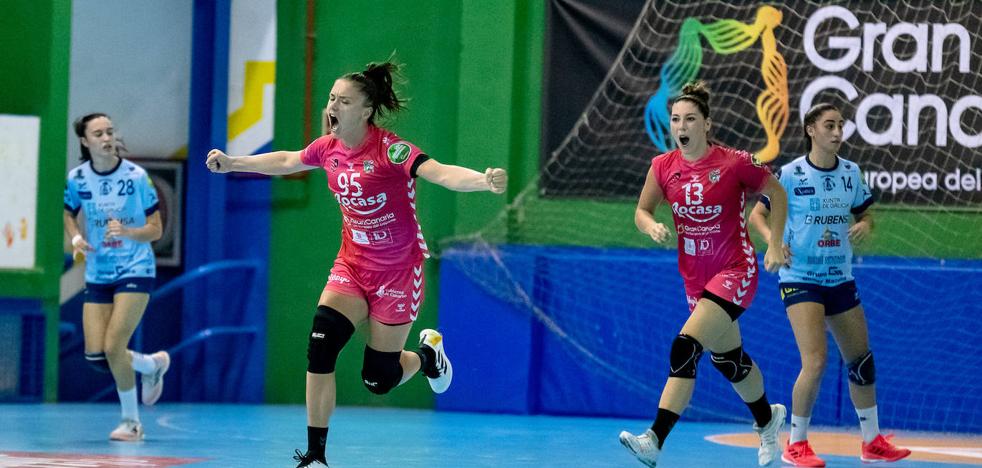 handball
The Teldenses visit this Wednesday (7:30 p.m.) to the Galician team
Rocasa faces its first match of the week visiting one of the toughest courts in the Liga Guerreras Iberdrola, Porriño, this Wednesday (7:30 p.m.). The yellow ones will try to beat a
Porrino with doubts to recover sensations in the qualifying table
The islanders will face off with a Conservas Orbe Rubensa BM Porriño that needs to add to find a little more peace of mind, so its always spirited audience will try to carry them on the fly.
Without a doubt, it will be a great test for the Teldenses a few days before starting their journey in the semis of the EHF European Cup. In addition, it will be a very special match due to the reunion with Haridian Rodríguez.
The Antonio Moreno island pavilion was the stage where Rocasa and Porriño faced each other during the first round. That match, marked by the return of Haridian Rodríguez to home, ended with a local victory by 27-22. Robert Cuesta's pupils put the direct right after the break and moved away on the scoreboard. Even so, the Galician women closed the gap in the final stretch, but María González and Arinegua Pérez did the rest to achieve a rather collective victory.
Alba Spugnini (98), Kata Pavlovic (93) and Sayna Mbengue (72) are the top scorers in a
Rocasa which is the third classified with 27 points.
«The match against Conservas Orbes Rubensa Balonmano Porriño is going to be very complicated and we cannot relax at any time during the 60 minutes. We arrived knowing that this is a new party. We have a new opportunity to play again and the important thing is not to focus on the past, but rather on everything that Porriño does well. We need to be focused for 60 minutes," he said.
Robert Cost, coach of the Teldense team.