El Perpetuo Socorro makes its facilities available to the SCS to vaccinate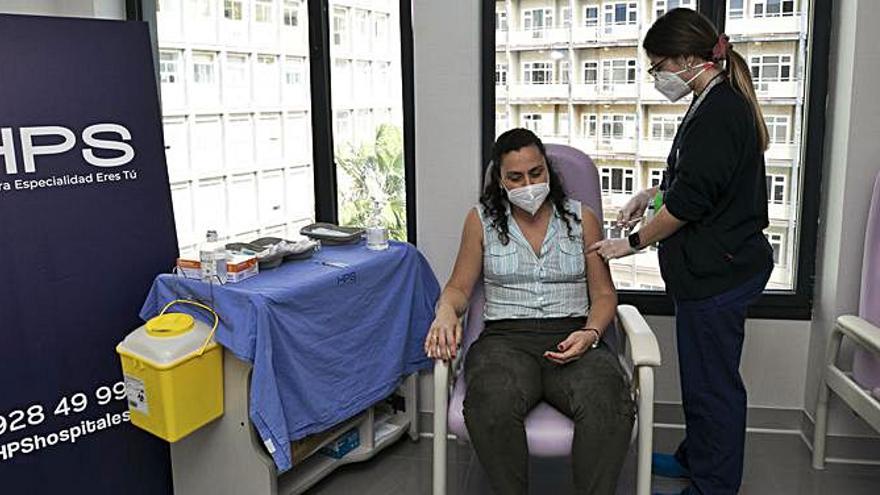 The Perpetual Help Hospital (HPS) has made its resources and infrastructure available to the Canary Health System (SCS) for the vaccination of the population groups defined in the strategy announced by the Government against Covid-19. In this way, the health center continues to contribute to reducing the negative effects of this infectious disease, as it has been doing since it began at the end of 2019, treating its patients in its Covid-19 Medical Unit, specialized in diagnosis. and treatment of this viral disease.
Between Friday, February 26 and Saturday, February 27, around 300 vaccines have been administered to dental professionals of group III of the national vaccination system at the hospital facilities.
HPS thus collaborates in this fundamental process for the whole of society with which to achieve the immunity of the country, an act of responsibility and solidarity. The main objective of vaccination is to reduce the mortality and morbidity of the disease, preventing people from developing it and that, in case of presenting it, it is milder.
Vaccination is a necessary process that can cause some side effects like all medications or drugs. Most are mild and short-lived and do not always appear. Some effects that can occur are swelling and pain in the arm where the vaccine was given, as well as headache, chills, fever, or malaise. These effects usually last between the first 24 hours and until the next 72 hours of the vaccination day. These and other medical indications have been explained by the team of HPS professionals to about 300 people who have passed through the facilities of the Capital Hospital during these days to get the first dose of the vaccine.