'El Intermedio', 'Dolor y Gloria' and 'Servir y Protecte', among the winners in the ALMA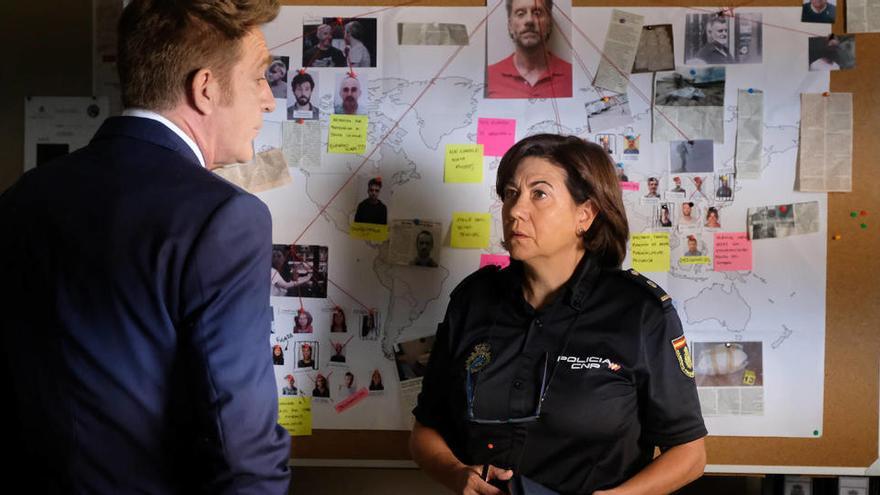 The series 'Iron', 'Perfect life', 'Serve and protect', the program 'The intermediate', Pedro Almodóvar's film 'Pain and Glory', 'Advantages of traveling by train' and 'The painting' have been awarded the prizes of the Writers' Union of Spain (SOUL).
The awards were presented in a ceremony presented by Ángeles González-Sinde and Boris Izaguirre at the Palacio de la Prensa, in Madrid. In addition, during the ceremony the award of honor was granted to the subcommission of the Congress of Deputies for the elaboration of the Statute of the Artist for the value of their work recognize the importance of professional artist groups and their activity and the peculiar reality of the cultural sector.
The president of ALMA, Alberto Macías, highlighted with this award how the proposal of the necessary measures to adapt the professional, labor, union and fiscal framework of women and men who work in the field of Culture has already yielded important results for the group of scriptwriters.
On the other hand, the Best Feature Film Script Award comedy has been awarded to the film 'Advantages of traveling by train' by Javier Gullón; 'Pain and Glory' has been awarded with Best Dramatic Feature Film Script Award and 'El Cuadro' has won the Best Documentary Feature Screenplay Award.
The series of Leticia Dolera and Manuel Burque has won the Award for Best Comedy Series Script 'Perfect life' and the series 'Hierro' has achieved the Award for Best Dramatic Series Script and that of Program for 'El Intermedio'.
The celebration of the awards of the Screenwriters Union of Spain has brought together representatives of audiovisual creation around the figure of the screenwriter and his role in the authorship and development of series, programs, documentaries and feature films.
More than a hundred professionals, scriptwriters of 21 productions for film, television and audiovisual platforms, made up the list of nominations for these awards, created with the objective of annually recognizing their work in the best audiovisual works produced in Spain and premiered or broadcast in Spain during the preceding year.
Los Javis, Manuel Burque, Agustín Almodóvar, Cristóbal Garrido, Ángela Armero, Merri Colomer, Nata Moreno, Juan Moya, Andrés Sanz, Fran Araújo, Borja Glez. Santaolalla, Roberto Goñi, María José Mochales, Yaiza Nuevo, Danny Boy Rivera, David Martos, Laura Márquez, Eduardo Maura, Emilio del Río, Marta Rivera, José Andrés Torres Mora and Félix Álvarez have been some of the figures of the cinema, television and politics that have covered these awards, dedicated exclusively to the script and that have had the support of the Ministry of Culture and Sports and the copyright management entity DAMA, as well as the collaboration of Chord / Music Library.