'El Hormiguero' gives a car to a public spectator who did not have a license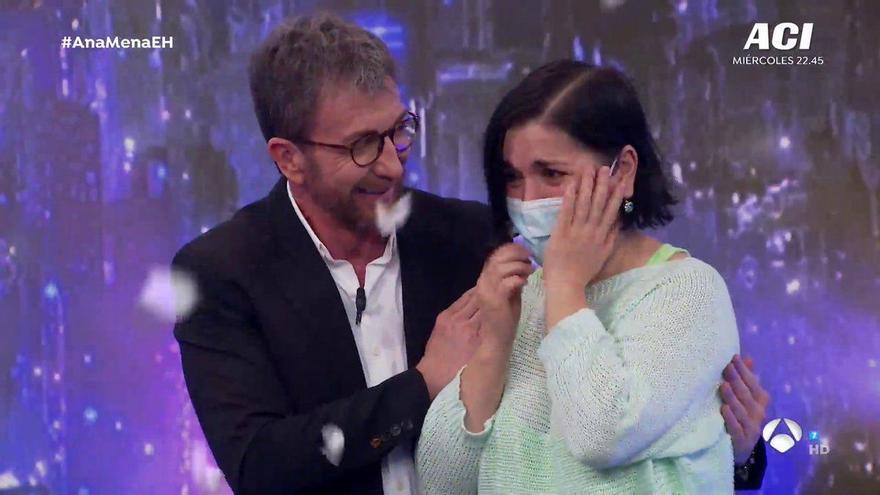 'The Hormiguero' lived a special moment last night. The program once again gave a car to a spectator in the audience, something that has happened on previous occasions, although perhaps none has been as unique as last Monday.
The program received a visit from Ana Mena, who was in charge of playing the innocent hand and selecting a person to come down from the stands. The lucky woman stood next to Pablo Motos and the character of Don Rogelio (Dani Fontecha). He proposed a game to her, "simpler than 'The Squid Game'. And without killing you"he joked.
The game consisted of memorizing a sequence of nine numbers without being able to see it. Don Rogelio said the sequence: 820647302. She had five attempts to repeat it and although the first three were not satisfactory, the fourth time was the charm.
It was then that a car appeared on set as a prize to his surprise: "I'm hallucinating. Never in my life have I won anything." The lady couldn't help but get excited: "Is it for real?" However, he confessed that he did not have a driving license. "Maybe you can sell it," the presenter encouraged him.