El Guincho chooses Beny Jr.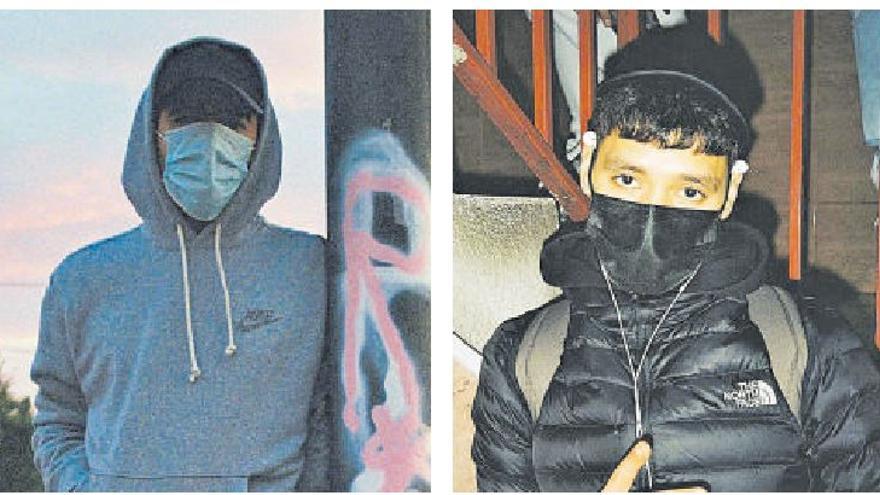 It is no coincidence that his name is on two of the best records made here in the past decade. He signs Pop Negro (2010) and is Rosalía's essential collaborator in El mal quiero (2018). There is nothing. The Gran Canaria producer El Guincho (Pablo Díaz-Reixa) is ahead of his time with a clinical eye for the talent that is being born. He has now seen it in one of the undoubtedly most powerful voices of his generation: that of the rapper from La Florida (L'Hospitalet de Llobregat) Beny Jr. And both have just released the mixtape Samurai, released with the new Canary label, Rich. The 37-year-old producer has chosen Beny Jr. for his firm's first release, a new way to channel talent.
At 22, Beny Jr., of Moroccan descent, is much more than the colleague who encouraged the Morad phenomenon to start singing. A very intense 2020 (with the mixtapes Trap and Love and 30, and a good handful of singles) has just put it in the radar center. "Morad and Beny Jr. are two incredible and unique artists of their generation," El Guincho opines to questions from this newspaper. Well yes, two of the portents of current music in Spain are friends and from a place as unique as La Florida.
Out there many have noticed them. Without going any further, one of the great capos of Latin trap, the Puerto Rican Myke Towers, has publicly shown devotion to the Beny Jr. Fajos song. He sang it loudly in a live on Instagram and launched a proposal: to make a remix of the composition.
Great potential
Beny is a very discreet boy, he prefers to be silent. He also rations his presence on social networks a lot and has become fond of the mask, a garment that offers him the possibility of hiding part of his face. This is how she wants to remain for now while her work grows her figure, although her size is such that it is difficult to cover. "He's giving rank to styles of music in Spanish that didn't have it before," says El Guincho about Beny Jr.
In Samurai there are all those styles. Very present is the drill, a subgenre of thriving rap from the neighborhoods and in which the one from L'Hospitalet is a very sharp first sword. But also trap, afrobeat and even reggaeton beats. And, above all, there is a future (that's where its bases seem to come from). «Beny is pure style, it comes naturally to him, without forcing. He is a super versatile and special artist, with a huge bpm range ", analyzes the multiple Latin Grammy winner. "It fits effortlessly into any tempo and maintains its essence. Then he has a very demanding ear with rhythms, he seeks to sound different, new, he seeks challenges, "he adds.
The 'drill' is one of the trends of the latest work, a subgenre that the rapper dominates
Samurai is a display of all this over 12 songs (without any collaboration) produced from the future. The result is an album with pieces as different as the caramelized Baby and the vindictive Blbala. "It is a sample of the great potential of Beny", ditch the one in Las Palmas de Gran Canaria.
El Guincho, who recently changed his operations center from Barcelona to Miami – «I go to any session around here and play his songs with pride» -, says that it was the producer Fake Guido (also present in Samurai) who spoke to him through Beny Jr.'s first time They stayed in the studio for a day and saw that the union was coming together naturally. «He always brings new codes to each session. Working is very fast, getting the idea, throwing away the lyrics … Proud, as it should be, to always leave it perfect, to get involved in the music and in the arrangement, "says the Canarian artist.
Vital entanglements
Beny Jr is as opaque at times as he is transparent with what he is: he knows the streets and their codes. At the age of 18 he went through vital entanglements that made him spend a few seasons locked up in a penitentiary. All this is reflected in his music, which taught him a path to travel safely. In Chico de la calle (2019) he said: «What we did was only for money; now I am a singer and from the street I move away I'm no longer a thug and they shoot me photos from afar ». Little more to add.
He will now remember when, with a ramshackle life, one day he proposed to a friend of his a way forward: "Morad, let's sing." And here they are both, a Friday that is not just any: Beny Jr releases a hand-made album with El Guincho and Morad releases a remix of a piece with Ozuna, Soolking and AriBeatz.