El Granca, with everyone available and the motivation to do something great in the Playoff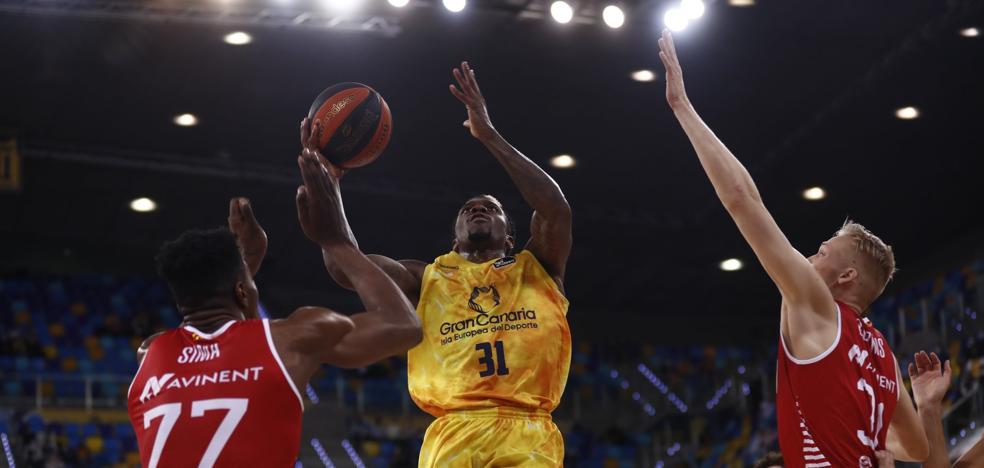 basketball
Fisac ​​will be able to count on the entire squad against a Barça that they are not afraid of and against whom they hope to surprise
The first game of the Playoff for the title will not be easy for CB Gran Canaria (Friday, 8:00 p.m., Movistar Deportes -Dial 53).
In front expects a regular and powerful Barça who wants to add another ACB to their display cases.
But
in the yellow locker room they cling to all possibilities and this week they have conspired to break the statistics with the Blaugrana, with whom they have already crossed paths three times in the race to lift the trophy.
The Claretian cadre did not smile on previous occasions, which this time wants to surprise everyone and storm the Palau to begin with.
He has a Porfi Fisac ​​available to everyone who already draws the path to success, although he is well aware of the difficulty that the challenge entails.
morals intact

The staff is motivated Despite the blows received throughout the campaign, elimination from the EuroCup at home against Andorra, against all odds, included.
Excuses won't work
we will have to be fine facing the hoop. That is why the Granca shooters will have to take a step forward and
in defense you will also have to sweat and jump more than the rival, which also comes after losing the Euroleague semifinal against their eternal rival, Real Madrid. Any island option can be born there, putting the finger in the sore spot.