El Elche, champion of the Queen's Cup in Telde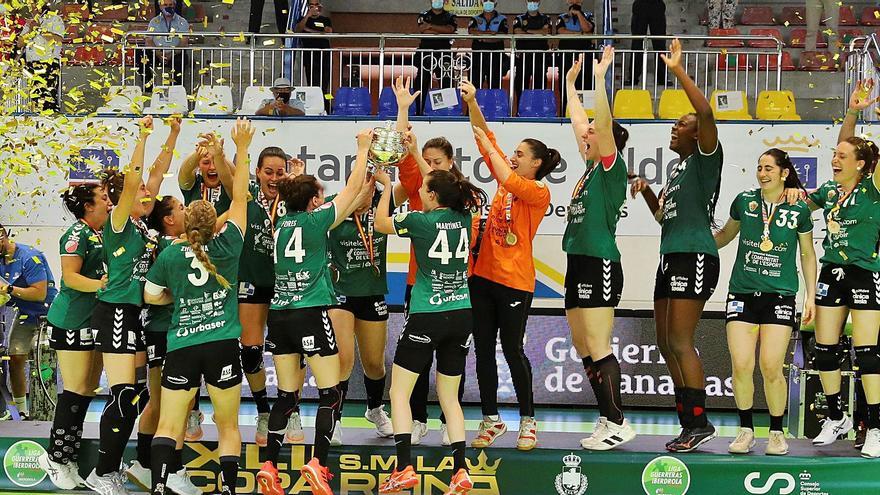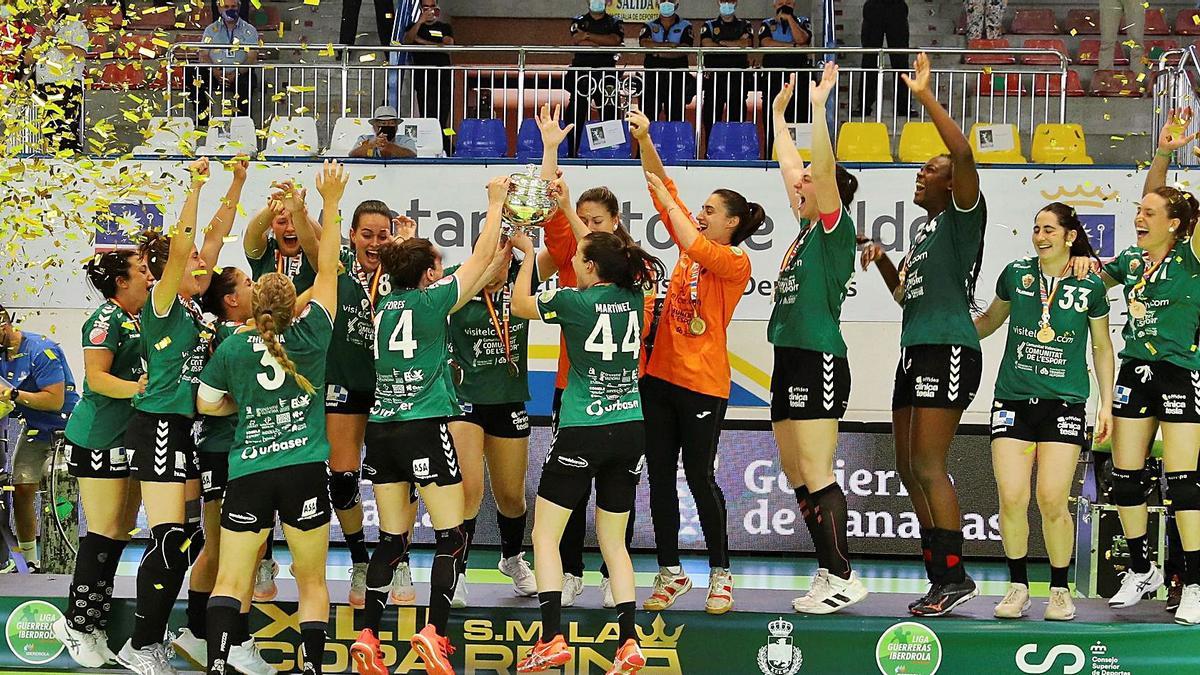 BM Elche was proclaimed brilliant champion of the 42nd edition of the Copa de la Reina yesterday, held in the municipality of Telde, after achieving a clear victory (32-26) in the grand final against Aula Alimentos de Valladolid, a team in The one played by the Gran Canaria goalkeeper Lourdes Guerra, who was key for the Pucelana squad to reach the decisive match of the tournament.
The fight between elicitanas and pucelanas for the winged cupbearer began in the Rita Hernández Pavilion with a fast pace of play and equality on the scoreboard, which five minutes after the clash marked a tie at three.
Shortly after, Elche doubled in goals at Aula Valladolid (8-4). The superiority shown on the court by the Levantines forced the coach of the Valladolid team, Miguel Ángel Peñas, to request a time-out (9-4). But his team did not react and came to rest with a clear advantage in favor of Elche (18-13).
After passing through the changing rooms, the work of the Elche goalkeeper Nicoles Morales was key, preventing his team from losing the income it had previously achieved.
Two goals scored by Elba Álvarez and Amaia González breathed some encouragement into Valladolid with just over fifteen minutes to go to the end of the match (22-18), but the Elche team knew how to counteract their rival's threat of reaction and took victory with authority. The champion team player Lysa Tchaptchet was awarded the MVP award of the final.
Elche got the first title in its history in the highest category, in an edition of the Copa de la Reina where surprises were the order of the day. The Levantine team starred in one of them when the great favorite, Bera Bera, was charged in the semifinals.
For its part, Valladolid did the same and twice. In the quarterfinals, played last Friday, the representative of Gran Canaria, Rocasa, who was fired at the first change of his Cup, was charged.
Joaquin Rocamora, Elche coach, was happy about the milestone achieved by his team in Telde: «We have fulfilled a dream, we have been working for many years … I remember all the players who have helped us. In the end, it is a job of many years. In September Málaga passed us by, but the girls had an exceptional tournament. When they enjoy it, it is a joy, the team has capacity but above all it does not disconnect, it is very fighter, in the worst moments of the game we have always stood up ".