El Cuyás is preparing for the world premiere of a play starring Miguel Rellán and Secun de la Rosa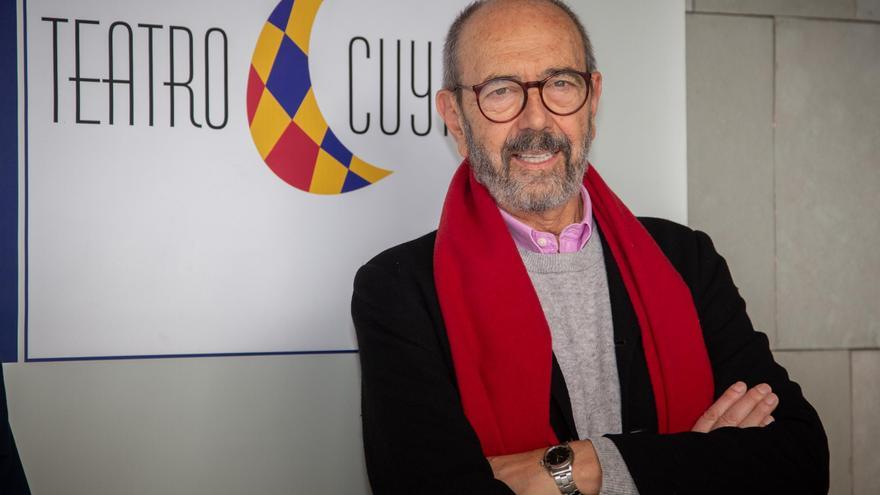 In just over a month, the Cuyás Theater in Las Palmas de Gran Canaria will host the world premiere of 'Los asquerosos', a theatrical adaptation by Jordi Galcerán and Jaume Buixó from the novel by Santiago Lorenzo directed by the great David Serrano and with Miguel Rellán and Secun de la Rosa as protagonists.
Produced by Teatro Español and Octubre Producciones, The montage will be released on November 13 and 14 at 8:30 p.m., and its premiere promises to be one of the great theatrical events of the season.
The show, whose tickets are already on sale at the box office and on the website of the Gran Canaria Cabildo site (www.teatrocuyas.com), tells how after having wounded a policeman Manuel (Secun de la Rosa) fled, taking refuge in the house of his uncle (Miguel Rellán). He does not know the true extent of the injury that his nephew has caused the agent, but advises him to disappear, convinced that if he is caught he will spend a good time in jail.
Manuel then feels that he has no other option and, taking advantage of the night, takes refuge in a lost and abandoned town, a town that both protagonists decide to call Zarzahuriel. There, despite having almost nothing and surviving on a miracle, Manuel will discover his "cool" life.
In Zarzahuriel, he only has telephone contact with his uncle, who helps him wherever he can from a distance. However, the peace, tranquility and freedom that Manuel breathes in the town do not make him miss anything. On the contrary: his precariousness brings him closer to happiness.
But all this will suddenly be interrupted with the arrival of an urban family, the Mochufas, as he calls them, who, eager to also enjoy that rural life that has captivated the fugitive, settles in one of the abandoned houses in Zarzahuriel . An unexpected coexistence that disrupts Manuel's peaceful existence and forever dirties his paradise.