El Cuyás and the Insular Hall adjust schedules or dates of 'King Lear', 'Host' and 'Canticle' due to the pandemic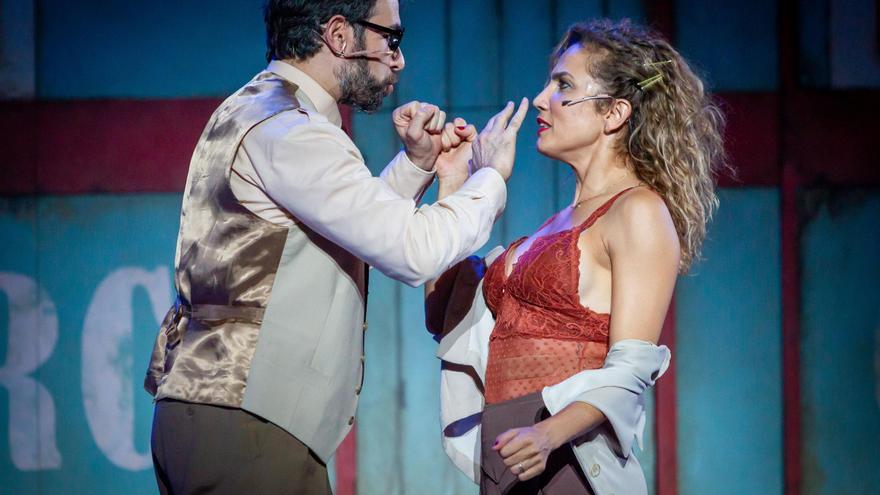 The Cuyás Theater and the Insular Theater Hall (SIT) are forced to modify the hours or dates of their next shows to allow citizens to comply with prevention measures against Covid-19 in Gran Canaria, whose current level Alert prevents the free movement of people between 22:00 and 06:00.
Thus, 'King Lear' (https://vimeo.com/281819726), scheduled at Cuyás on February 5 and 6, and 'Cántico', scheduled at SIT on 12 and 13, advance their functions by one hour, which will begin at 7:30 p.m., while 'Host' (https://youtu.be/We44LGeH454), scheduled at the Cuyás on February 12 (Friday) and the next day (Saturday) at 8:30 p.m., advances the Saturday show at 7:30 p.m. and passes the Friday show at 7:30 p.m. on Sunday 14.
The change of locations for the new times or dates will be done automatically, without the need for spectators to carry out any management. Those who, however, want additional information or request a refund of their tickets due to the aforementioned modifications can contact the ticket offices of both venues in their respective opening hours, and, preferably, by email [email protected] or the phones 928432180/81.
Those responsible for the Canarian Foundation for the Performing Arts and Music of Gran Canaria, which manages SIT and Teatro Cuyás, as well as the artists and companies of the affected shows regret the inconveniences of this situation and thank the public for understanding.