El Corte Inglés will intensify online shopping services and cleaning of shopping centers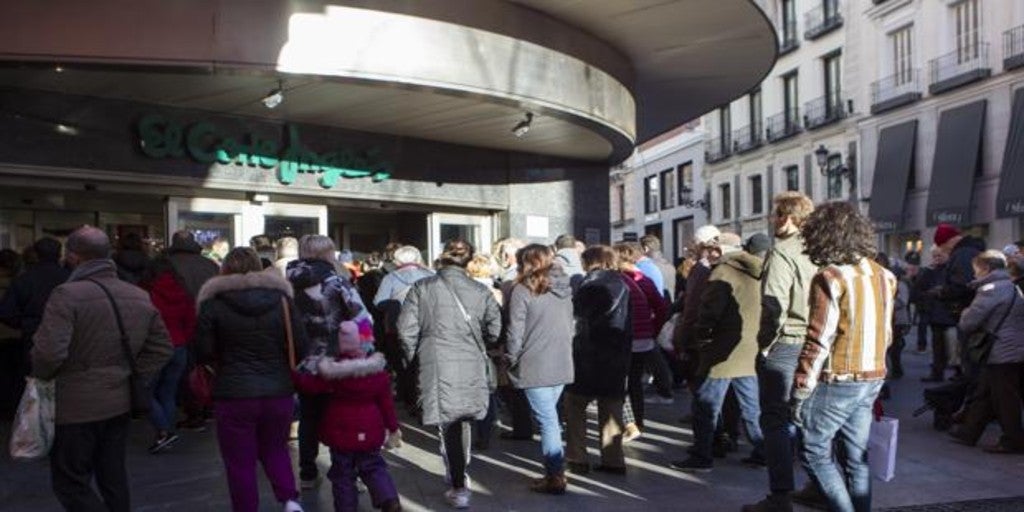 Madrid
Updated:
save

El Corte Inglés has announced a series of special measures related to the coronavirus, «That allow maintaining the variety and breadth of common productsat the same time that the greatest possible protection is given to both employees and customers. " In this sense, they have highlighted the existence of an interdepartmental committee to analyze the current health crisis, in addition to having medical and occupational risk prevention services «Coordinated with the health authorities and informed of the evolution of the general situation to advise ".
In this sense, from the distributor, they highlighted that there is a medical service in all shopping centers, made up of doctors and nurses. In addition, they have ensured that «The company's own health structure it allows direct collaboration with the competent authorities in health material ».
El Corte Inglés have also reported the intensification of cleaning services in all centers "and areas where there is more traffic." It has also been implemented "Continued cleaning of objects and contact surfaces permanent of both clients and employees ». As an example, the Spanish firm cites counters, touch screens or tablet pens. All of them used in sales operations.
Measures for employees
El Corte Inglés has sent those who present some type of special situation, such as pregnant women or employees with treatment, to their home. In addition, they explained from the distributor, their central offices have formed «Parallel work teamsso that half of the workforce work from their homes and the other half in their usual place with specific protective measures »such as distance between people or intensified cleaning in the workplace.
A shopping system has been organized in shopping malls that will allow establishing shifts and rotation of people so that the risk to employees and customers is minimized »always maintaining the same level of attention. Furthermore, they have announced that various actions and services have been temporarily canceled «which require greater closeness with the client » such as makeup service, children's activities or book presentations.
Too both internal and external meetings have been deleted, and videoconferencing has been chosen as an alternative communication system. Online training has also been promoted and other recommendations have been communicated, such as avoiding physical contact, washing hands regularly with water and soap or drying with disposable paper.
Customer measurements
El Corte Inglés has also reinforced the Click & Collect It allows you to buy online and collect the merchandise at a specific point in the shopping center. The Click & Car for the purchase of the supermarket, being able to use the internet for it and picking up your order in the car park of the shopping center that is decided without entering the establishment.
Similarly, he added that all staff have also been provided with distribution of masks and gloves by the occupational risk prevention teams. They have also explained from the distributor that they are still in "permanent" contact with the Ministry of Health.