El Corte Inglés supermarkets will leave the company's department stores with shops at street level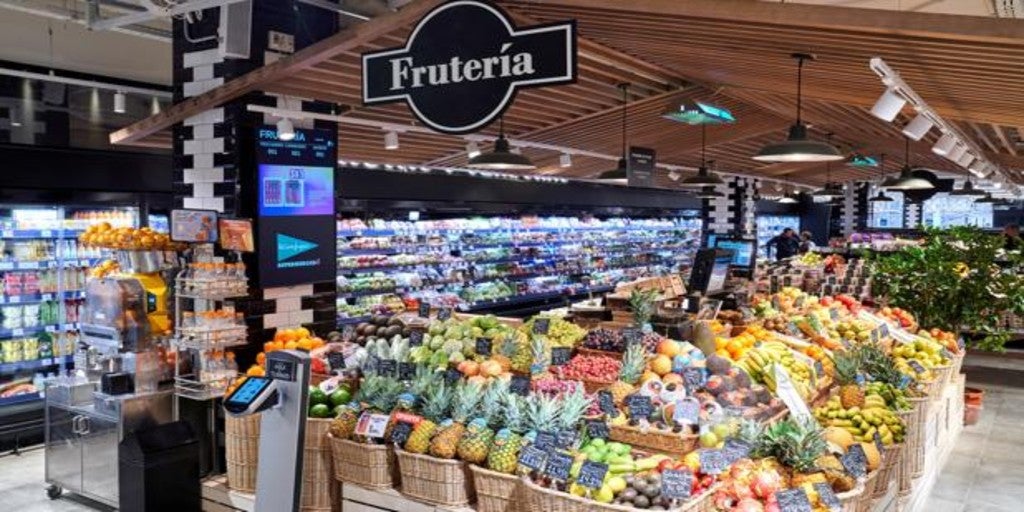 Madrid
Updated:
Keep

El Corte Inglés will bring its supermarkets to the streets for the first time, that is, outside the department store, a decision that is part of the group's strategy to reinforce its food area, the second for which it enters the most, only surpassed by fashion. Specifically, the company chaired by Marta Álvarez intends to open some 30 establishments at street level for the next three years. In this way, the number of stores in Supermercados El Corte Inglés would increase from 56 to 86.
As reported by the company, these establishments will have an area that will oscillate between 2,000 and 2,500 meters square and will have a "renewed image, with a more digital and sustainable format."
«The Group's strategy for the coming years is based on the growth of the food business through all its brands; this includes the updating and improvement of some establishments, and the opening of new ones ", adds the company's note.
In this sense, the company will carry out events in all its food stores, that is, Supercor, Hipercor, Club del Gourmet and the recently acquired
Sanchez Romero, with which you want to enter in the world more 'premium'. Regarding the latter, El Corte Inglés will renovate all its stores, as well as make new openings, such as the one it will do in 2022 in the Caleido tower, the fifth of the financial park in the north of the capital of Spain.
It will also strengthen the Supercor stores, which, according to the distribution group, number 180 between Spain and Portugal, the one that has the most in the food area. Faced with a possible sale of stores of this brand, the company assures that "the intention of the group is to maintain this level of presence in the market."