El Corte Inglés recovers sales prior to the pandemic until April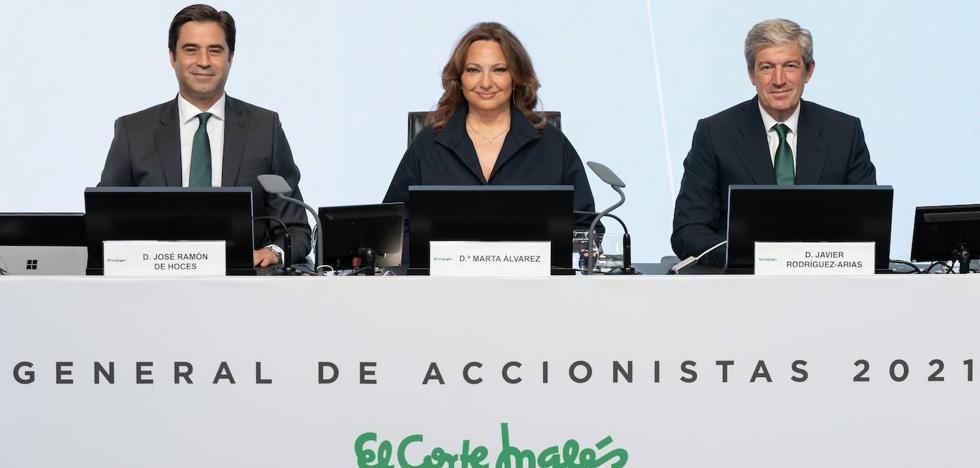 The group holds its first shareholders' meeting after the agreement with Mutua and the partial departure of the Qatari sheikh from the company
The president of El Corte Inglés, Marta Álvarez, pointed out yesterday that the group has already achieved sales and results in the first four months of this year above those obtained in the equivalent period of 2019. That is, a return to the ordinary situation that it had before the sinkhole caused by the pandemic.
During her speech at the general meeting of shareholders, the president of the distribution group stated that 2021 was the year of a return to profits and a "strong" reduction in debt, a year in which all lines of business have had a positive evolution and in which "transcendent actions to make the company more efficient" have been initiated.
The president has recognized that all this has been possible thanks to the efforts of the employees of El Corte Inglés, who "have known how to respond in an exemplary manner"; of the suppliers, with whom the firm maintains a "close" collaborative relationship; of its customers, who have remained "loyal" and have found a response to their needs, and of the shareholders who "have reaffirmed their trust in El Corte Inglés del Mañana". "Between all of us, we are already building the future," she says.
El Corte Inglés yesterday held its general meeting of shareholders, an act that usually took place the last week of August each year. At the meeting, it unanimously approved all the board's proposals, after completing its alliance with Mutua Madrileña, which means the insurer's entry into the shareholding of the distribution group, with 8% of the capital, and announcing the repurchase of half of the shareholding to Primefin, a company owned by Qatari Sheikh Al Thani.
The meeting, the first with Mutua Madrileña as shareholder and its chairman Ignacio Garralda as director, has also taken place under the new management structure, which involved the constitution of a delegated executive committee, chaired by Marta Álvarez, after the departure of the former CEO Víctor del Pozo, at the end of March. It has approved the accounts, the management report and the proposal for the application of the results corresponding to the year closed on February 28.