El Corte Inglés expands in Portugal with a new center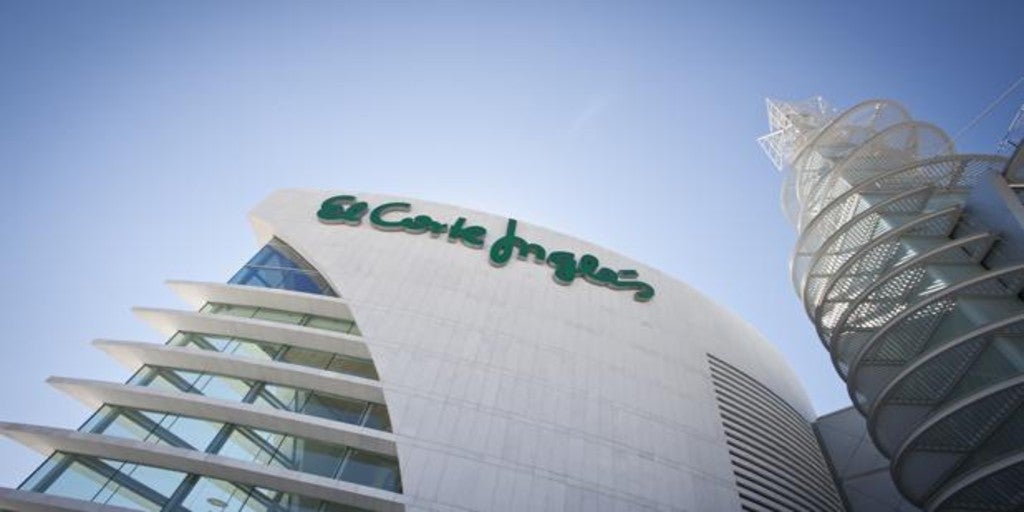 Updated:
Keep

While in Spain he negotiates with three specific companies the relocation of 3,000 workers those it has labeled under the seal of an ERE marked by controversy, El Corte Inglés has already well advanced the steps to open a new center in Portugal.
The Spanish company, with a flagship establishment in Lisbon and another in Vila Nova de Gaia (that is, in front of Porto, crossing the emblematic D. Luis I Bridge), seeks to expand in the second Portuguese city with a second location in the area of Boavista. A circumstance that implies bet on an area of ​​medium-high purchasing powerFrom there to the exclusive neighborhood of Foz (where Íker Casillas and Sara Carbonero lived) there are barely two kilometers away and, in addition, the Serralves Museum is very close.
It is the land of the old Boavista railway station that constitutes the focus of attention to make a leap in its Portuguese strategy, only now the Infrastructure of Portugal company wants to update the conditions in which the 27,000 square meters of the owned by Spanish executives.
The restructuring in Spain therefore does not affect its investments in Portugal. In fact, the possibility of an employment regulation file has not been mentioned at any time. What is put into practice is the 'lay-off' mechanism, which is maintained in times of pandemic and addresses some 1,500 employees and local suppliers, almost half of those handled in Portuguese territory. But it's not the same.
The Food and E-Commerce departments have absorbed many of the employees who would otherwise have lost their jobs. However, in Portugal they have also had to resort to reorganization so that the health crisis does not take them away.
The ongoing operation in the north of the neighboring country had been frozen for 21 years, but in its day El Corte Inglés agreed to a disbursement of 20.82 million euros, of which it has already paid 19.97. In other words, the selling public company is not satisfied with the fact that 850,000 euros pending payment settle the amount, but calls for a review of the clauses of the contract in order to update the amount.
It is precisely two decades that its emblematic center of Lisbon, located next to the Plaza de España and which includes the operation of a multiplex cinema.
Apart from this iconic building at the confluence of Avenida Antonio Augusto de Aguiar and Calle Marqués da Fronteira, the Spanish company maintains another center on Portuguese soil, which is located on Avenida da República, in Vila Nova de Gaia-Oporto.
The company operates in the neighboring country through El Corte Inglés Grandes Armazéns, which has established itself among the urban population, specifically in the segment of medium-high purchasing power, where it has little competition because the Portuguese chains do not enter that strip . But, of course, the coronavirus crisis has affected the good performance of its indicators, forcing management to set new goals so as not to decline positions in the market.
Likewise, the exploitation of two centers in an 'outlet' plan and six SuperCor establishments: in Coimbra, Oporto, Braga, Sintra and two in Lisbon (Parque das Naçoes and Restelo).
The Lisbon headquarters needed 250 million euros to stand up and set out to conquer Portuguese consumers, who were finally able to stock up in a 'gourmet' supermarket, while choosing quality garments or furniture with an optimal finish. It was the prelude to his landing five years later in the second city on the other side of the border.
In his day, the general director for El Corte Inglés for Portugal, Juan Ángel Vaca, explained to ABC: "Trust takes time to build and can be easily lost. Our commitment is to maintain it and try to extend it to more Portuguese citizens. We have been very well received.
In addition, the strong increase in tourism in Lisbon and Porto in recent years has benefited these department stores. And it cannot be forgotten that the company not only sells but also buys, since a 50% of suppliers of its Portuguese centers come from the territory itself.
«El Corte Inglés is a store where you can find everything through a single contact person, which is us. Without this particularity, we could not fulfill our promises of quality, service and guarantee because, in a traditional shopping center, each store has its own values. What distinguishes us is our identity ", Vaca pointed out, while adding:" We look for thousands of references of the best that is produced in Portugal and the best in the world ".