El Corte Inglés authorizes the sale of 8% to Mutua and renews Víctor del Pozo as CEO until 2027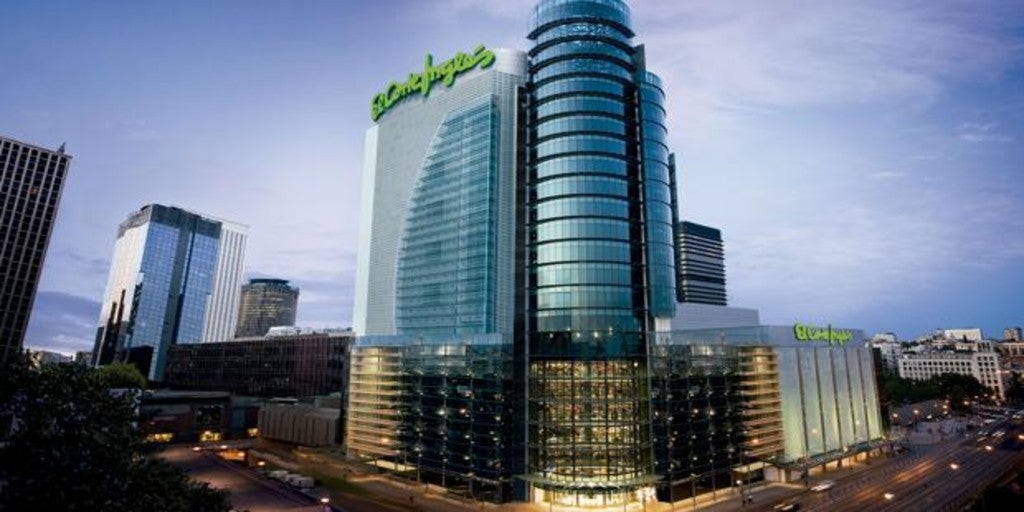 Madrid
Updated:
Keep

El Corte Inglés has made official the entry of Mutua Madrileña into the capital of the group. In an extraordinary shareholders' meeting held today, the insurance group has had the support of all shareholders to obtain 8% of the department store company. In this way, the green light is given to the agreement that both
companies reached in October. The president and CEO of Mutua, Ignacio Garralda, joins the board of El Corte Inglés.
The agreement between both entities stipulates the payment of 555 million euros for 8% from El Corte Inglés, a percentage from treasury stock. This price implies a valuation of the company directed by Marta Álvarez of just under 7,000 million euros.
In addition, Mutua acquires 50.01% of each of the two companies that carry out the insurance activity of El Corte Inglés: SECI (Life and Accident Insurance) and CESS (Insurance Brokerage), for an amount of 550 million euros . The agreement provides for the maintenance of the Seguros El Corte Inglés brand and the maintenance of 100% employment.
According to sources close to the negotiation, the agreement implies the IPO of El Corte Inglés for before 2028. An agreement similar to the one that the department store group reached in 2015 with Qatari Sheikh Al Thani when he entered the company's capital through his company Primefin. At that time, the IPO should have occurred before 2020. Now, El Corte Inglés reaches the same terms with Mutua, which must be compensated if the agreement is not fulfilled. With an exit to the markets, Mutua would guarantee a liquidity option for its participation if it wanted to get rid of it.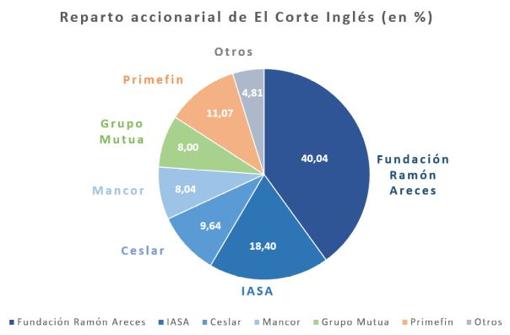 Another highlight of today's shareholders' meeting was the renewal of Víctor del Pozo as CEO of El Corte Inglés until 2027. Company sources explain that in principle this point was not included in the agenda. If the established years were exhausted, Víctor del Pozo would achieve a full decade as CEO of the group.
capital reduction
Before the shareholders' meeting, El Corte Inglés had a 14% treasury stock. 8% has been acquired by Mutua, while the remaining 6% has been redeemed by the shareholders by carrying out a capital reduction. This operation means that all the shareholders have increased their weight in the group's capital.
After the capital reduction operation and the incorporation of Grupo Mutua, the shareholders of El Corte Inglés are as follows: Fundación Ramón Areces, 40.04%; IASA, 18.4%; Cesar Corporation, 9.64%; Mancor Portfolio, 8.04%; Mutual Group, 8%; Primefin, 11.07%; and minorities, 4.81%.