El Corte Inglés and MásMóvil join forces to launch a virtual fiber and mobile operator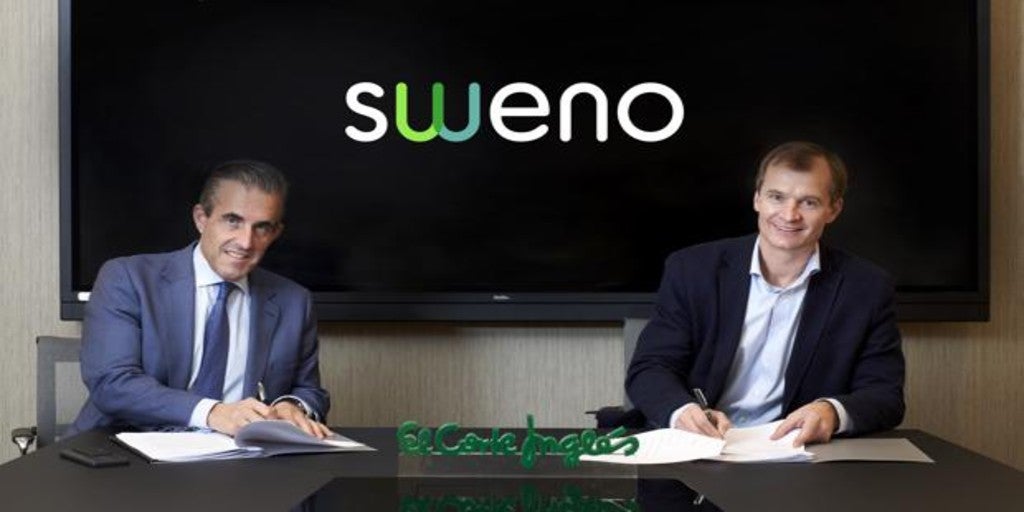 Madrid
Updated:
Keep

El Corte Inglés and MásMóvil have teamed up to launch an operator virtual mobile and fiber. In this way, the group of warehouses up in the telecommunications sector with the aim of continuing to diversify their business. As reported by both companies in a statement, the commercialization of convergent telecommunications services will be will perform through Sweno, the own brand of El Corte Inglés.
The alliance was initialed today with the signature of the CEOs of both companies, Víctor del Pozo and Meinrad Spenger. According to both companies, this agreement will allow El Corte Inglés "to market these services under the best conditions, so that cover all connectivity needs of its customers, in accordance with the usual standards of premium quality and trust that the company offers. In addition, the group chaired by Marta Álvarez will be able to combine its technology offering with telecommunications services, such as the smart home, and diversify its activity with the launch of these new generation services.
For its part, MásMóvil explains that this agreement highlights its mobile and fiber telecommunications services, which, according to a study by the prestigious consulting firm nPerf, was the fastest in Spain during 2020 for the third consecutive year.
"It is a great satisfaction for us to continue developing our long-term collaboration with a company of the prestige of El Corte Inglés and to support them in the launch of their communications and connectivity services," said Meinrad Spenger, CEO of the MásMóvil group.
«We are delighted to have the MásMóvil group as a partner for a new project that will provide our clients with an offer of extraordinary quality services. This alliance is part of the evolution of our business model, which will continue to offer great benefits to the clients of both companies, "said Víctor del Pozo, CEO of El Corte Inglés.
The launch of Sweno is included in the agreement that both companies signed last November, where they announced an alliance to launch new commercial initiatives. At the time, Yoigo users could benefit of promotions in the new El Corte Inglés home sales application.
In turn, this disembarkation in telecommunications responds to the strategy of El Corte Inglés of diversify your income and your commitment to digitization and omnichannel. Another example of this was the logistics subsidiary that it launched at the end of 2020. It should be remembered that the group is also immersed in a negotiation with the unions to make an employment adjustment that would affect up to 3,000 people of its store and service staff. central.