El Chojin: "To deny machismo or racism is to invent a society that does not exist"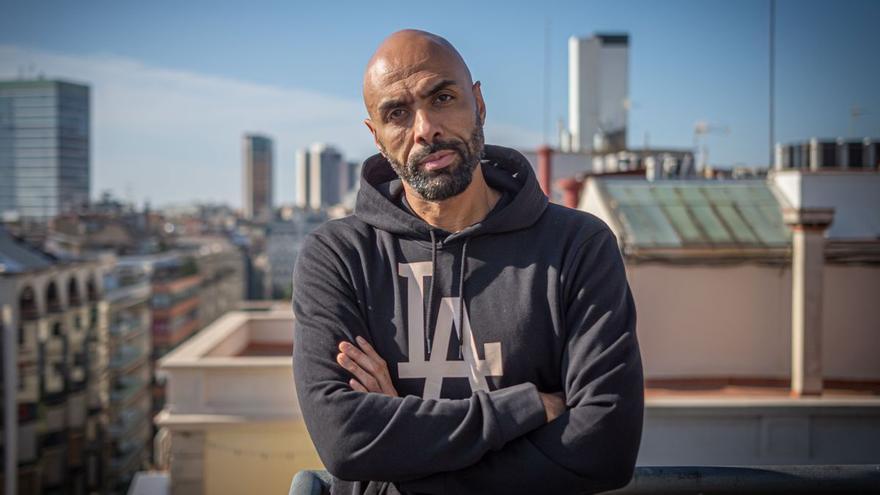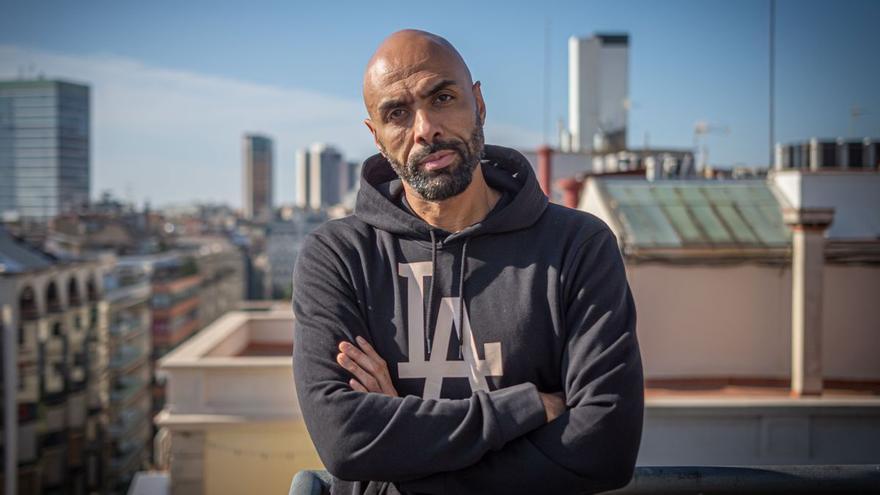 El Chojin (Torrejón de Ardoz, 1977), one of the best known and veteran rappers in the country, has been combining literature with music. In 2011 he debuted as an author and has recently published his second novel Seven tuesday (Grijalbo). In it, El Chojin focuses on the gender violence and racism.
How did you come up with writing the book from two different perspectives?
We live in a world in which it seems that when you have an idea it is directly the truth and that it is indisputable. And that feeling I have, I think everyone has. So we lack viewing angles when looking at what is happening. So I thought it was interesting for my social part when telling the story to give importance to a third character that would be that, the difference in vision between the different angles that a situation can have.
Has it been difficult to write from the point of view of a psychologist and a woman?
The psychologist part was easier for me because Edú was the psychologist that I would have liked to have. He said the things that I would have liked to have been told if I had visited your practice. It took me a lot longer to get into the role of a woman, who also comes from a good family and is white. There I have had to ask for help. Sometimes I would ask friends and women around me if I was more or less credible. There is a time when Carol is removing her makeup, and I have no idea how that works. You have to do minimal research. It took me more to get into his skin than his, but I like how it turned out.
"We live in times in which a speech that I describe as hate is being legitimized. They have loudspeakers and I have to use mine"
How was the creative process to train Edú and Carol?
I put together the characters and from there, I wanted to tell something. I decided on the characteristics of the two and tried to make them as attractive as possible. So, I made a list of things that I wanted to touch on in the novel and then I delved into them. He wanted two people who lived in the same city, who because of their condition saw the world differently enough to be amazed at each other.
To what extent do you project your experiences on Edú?
Well, a lot. There are experiences that are my own and that I have put them in the book and reflections that are also mine and that I put in her head. I also do it with Carol because there have been a couple of times that in conversations between them, I have changed my mind. I have learned a lot from them.
Are his books born, just like the rap, as political and social criticism?
Yes, the truth is yes. I'm a bore, why am I going to cheat on you? I have the idea that the artist is someone who fulfills his role in the society if it entertains. What happens is that I come from rap and they have taught me that you not only have to entertain yourself, but that you have to try to contribute some reflection. I always try to put that into practice in everything I do. I do not know citizenship as something passive. I have to actively work to make the world around me more like what I consider to be the right thing to do. And it is true that we are living in times in which a speech that I describe as hate is being legitimized. They have speakers and I have to use mine.
So is that what prompted you to write about topics like racism and abuse?
Sure enough, one of the first things I put on the list of topics were toxic relationships that come from sexism and that racism not dazzling there. I wanted to put them on the table. And then many other things. For example, normalize the presence of non-white people in Spain. And I say normalize it, not to focus on the color of the person's skin, but on how the person is. Hence the conversations that Edú has with his girl. I wanted white people who go to read my book to understand that their neighbors from the fifth (like Edú) live a little differently just because they look a little different.
"There is a tendency to think that racism is to take a black person, hang him from a tree and burn him and that everything that is not that is not racism"
You know that there are people who say that in Spain there is no racism or machismo because it is better than in other countries, how would you answer them?
There is no worse blind than the one who does not want to see. If they don't even want to see it then it is very difficult for us to have a debate or discussion. It is very true that Spain lives more pleasant than in the vast majority of the world. That does not mean that we have to settle for what we have and not take one more step. To deny machismo or racism is to invent a society that does not exist. But there will always be people who deny it, there are people who say that the earth is flat.
Do you often meet people who trivialize racism and flatly deny being racist despite being racist, like Carol?
Many of the things that poor Carol says are things that I have experienced in the first person. But I also understand it, one of the problems that the fight against racism has is that there is not even a definition with which we all agree. There is a common tendency to think that racism is to take a black person, hang him from a tree and burn him and that everything that is not that is not racism. Education is lacking in this regard. In Spain they have never wanted to tackle the problem, or even acknowledge that it exists. For these people, ethnic minorities are not directly part of Spain. But, they are there! We are old to accept things as they are. The social networks They cause us to end up believing that the world we live in is the little bubble we are in. It is a mistake, it is not real.
When Carol asks Edú if she's crazy, was she trying to normalize going to the psychologist?
That's it. That was the third thing on my list. I do not believe that it is possible to build a healthy person without we do not understand that the head, the feelings, the sensations are the center of everything. The mental health It's fundamental. It is not what we live but how we are when we live it. The stronger we are while experiencing a traumatic situation, the faster we overcome it. It seems to me a subject that must be touched upon and for which society is prepared.