El Chacho Rodríguez returns to Real Madrid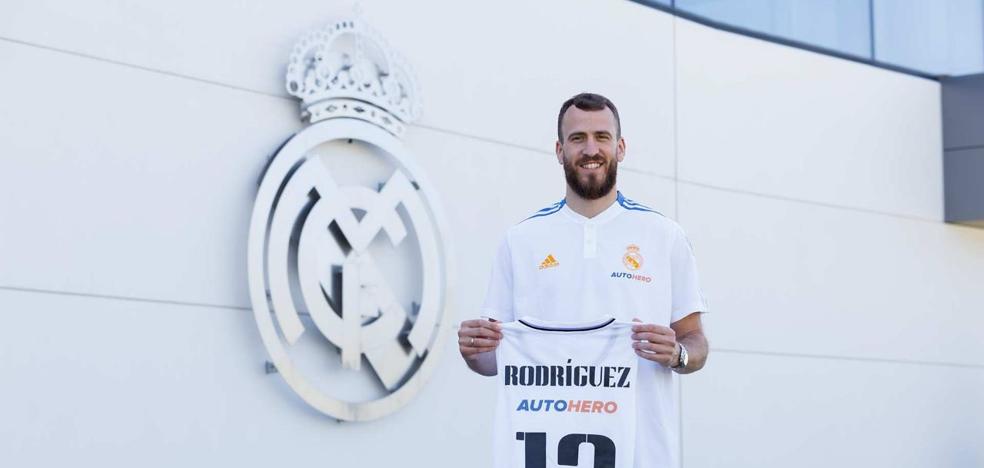 Basketball
After the Bosnian forward Dzaban Musa, the Canarian base becomes the second reinforcement of the white team for this season
Real Madrid has made official the return of Sergio Rodríguez, an old acquaintance who has signed for one season. After the Bosnian forward Dzanan Musa, this is the second signing for the white team, without Pablo Laso on his bench after the club's controversial decision to officially remove him for medical reasons.
The veteran base from the Canary Islands, 36, comes from Olimpia in Milan, where he has played the last three seasons. El Chacho returns to Spain to put himself under the command of Chus Mateo after a European tour that, before ending up in the capital of Lombardy, took him to Moscow, where he won the second of the two Euroleagues under his belt with CSKA. In the ACB League he also played for Estudiantes, the team whose quarry he came from.
In the NBA he played for two stages: from 2006 to 2010 in the Portland Trail Blazers, the franchise that initially trusted him as a Spanish international point guard, and the Kings and the Knicks. Later, he returned to the best competition in the world to play in 2016 and 2017, when he played for the 76ers after a great time at Real Madrid.