El Cabrero opens the galas of Cante de las Minas in his farewell tour | Culture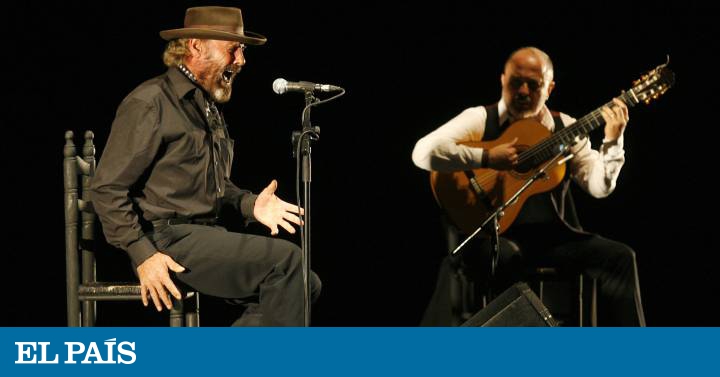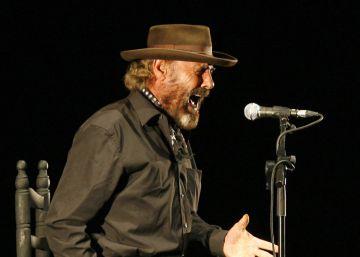 From the times when he sang in the legendary Sevillian local La Carbonería or in the theater group La Cuadra, at the beginning of the seventies, almost fifty years have passed. But José Domínguez, 'El Cabrero' (Aznalcóllar, Sevilla, 1944), cantaor, minstrel of the town, as he was once called, has not changed, remains firm in his aesthetics: eternal country hat, beard, neckerchief, and in his libertarian and social ethics: "Who was going to tell me that he would continue here after so long, with what life has invited me to shut up, to get fat, not to think about others, to evaporate my conscience ", He said a few years ago in a collective interview.
Tonight El Cabrero opens the galas of the 59th edition of the International Festival of the Cante de las Minas de La Unión, within which his farewell tour is being, as announced by the Sevillian singer himself. Before the performance he will be awarded the Golden Castillete, the highest prize of the contest.
The 59th edition of the International Festival of the Cante de las Minas, which opened its doors yesterday Thursday with the performance of the winners of the last edition, will say goodbye at dawn on the next day ten with the grand finale of the various competitions, among which the Mining Lamp in the specialty of cante. Before, during ten intense days the semifinals and performances of well-known artists will have been celebrated, among which Pasión Vega, José Mercé and El Pele, among others.
José Domínguez, a genius and a figure, has not granted interviews for a long time (with some exceptions and through a previous questionnaire) because he considers that journalists changed or misrepresented his words. But now, in addition, it does not do it by medical prescription. A recent stroke has made him cancel all social activity, except, of course, the actions, which he has recovered on this farewell tour after recovering well from the vascular accident.
On the other side of the phone, the voice of his wife, Elena Bermúdez, sounds calm and kind: "He has recovered very well, he is doing some very successful performances, I hope he will have it tomorrow (for today) at La Unión." . El Cabrero has always been characterized by his generosity on stage, for not saving minutes or singing. "Now," explains Elena Bermúdez, "she is doing recitals of approximately one hour and ten minutes. We tell him not to sing more than an hour, but hey, he is limiting time somewhat. He is feeling very well, he has no sequels, but he has limited all social activity. "
El Cabrero, also a poet in his own way, is the author of vindictive letters (especially through his famous fandangos), but, although he has never saved criticism of powers in general, his spirit and his verses are rather a I sing to nature, to free and wild life, bravery, a kind of contemporary and popular pantheism. His recitals at the Anda lights festivals of the seventies and eighties of the last century were true mass phenomena, songs of freedom with a dedicated audience that jelly. Today, that massive success has subsided a bit, but still retains an excellent poster.
Despite the certain rudeness on the stage, or the vindictive force of his lyrics, the cantaor has popularized such delicate and lyrical themes as' Luz de luna 'or Borges' sonnet' The rain ', which he adapted by bulerías: ".. .the wet / afternoon brings me the voice, the desired voice / of my father who returns and who has not died ".
In La Unión, he will explain the themes of 'Neither reins nor iron', a disc in which he sketches a kind of emotional and ethical autobiography, a new forge of a rebel, in the manner of Arturo Bares. Parco in words, usually speaks judiciously, as if reciting verses. In a brief statement to the festival magazine, when asked with what phrase he wants to say goodbye to his audience after half a century of career, he replies: "Dear audience, thank you" The Cabrero
(tagsToTranslate) goatherd (t) open (t) gala (t) sing of the mines (t) tour (t) farewell (t) cantaor (t) sevillian (t) receive (t) night (t) golden castille (t) maximum (t) award (t) flamenco contest (t)



Source link