El Bosqueño: Village cheese rises to the altars | Economy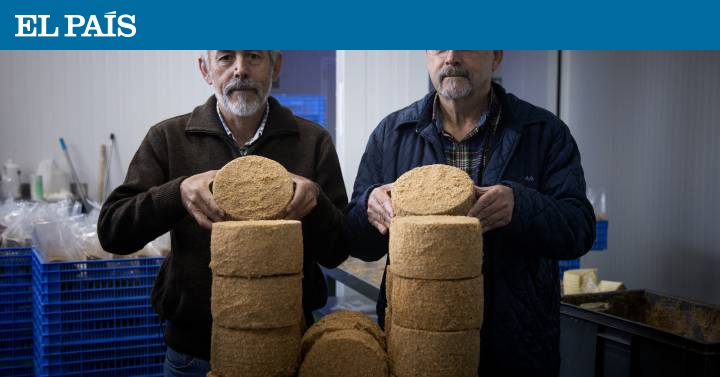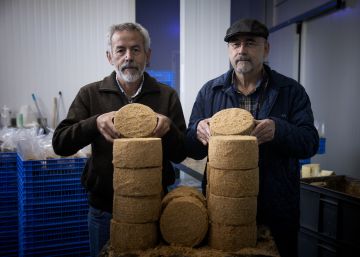 In the Sierra de Cádiz they are experts in making their coat a sayo. Centuries ago, mountain pastors devised an infallible method to sell their cheeses when they went down to the villages. They kept them in oil so they decided to embroider them in wheat bran so that they didn't prick their buyers' hands. Ingenuity works so well that today is the main attraction of El Bosqueño, a family business in the El Bosque municipality that has reached international altars thanks to the occurrence of these first farmers.
"Sexy and romantic," Ramón Gago proudly evokes the adjectives that the jury of the international World Cheese Awards event – organized by a charity in the United Kingdom – gave to his award-winning cheese at the 2016 event. It's just one of the compliments that in this and other competitions have given to the creations of Ramón Gago and his brother Miguel, maximum responsible for a cheese factory which already holds "more than 100 awards", as Ramón calculates vuelapluma.
Although the editions, the recognitions or the varieties of products change, two essential types of cheeses mark the grove of El Bosqueño: those of payoya goat and the grazalemeña merino sheep. The quality of the milk of both native races of the Sierra de Cádiz has been known in the villages of the area for 700 years, minimum documented age of this local artisanal production. And the Gago brothers saw that quality as a business reef to exploit in a cooperative that they set up with other friends in 1986.
"We brought home blowjob from doing the cheese in the countryside. We were pioneers in betting on the native race and in that we continue, "explains Miguel, 57, the youngest of the brothers. But the beginnings were not easy. In 2003, the Gago turned the company into a limited company alone "It was three years in which we had a bad time. It was very complicated, we both went out to sell alone, "says Ramón, 61.
The crossing in the desert lasted until, in 2006, they received an award in an Italian event. "It was a moral injection that someone told us we were doing well," adds the businessman. 13 years later El Bosqueño annually sells 169,000 kilos of cheese of more than ten varieties, generates more than 18 jobs and invoices 1.7 million euros a year, of which 77,000 euros are benefits for the firm. But there is no vertigo in the brothers. "We have grown progressively, little by little, even in the crisis," says Miguel Gago.
However, entrepreneurs remember the awards won three years ago as one of the company's biggest leaps. Just a year after that glory, the cheese factory launched its most ambitious project: to inaugurate the expansion of its factory through which they have gone from 800 to 1,600 meters of space to produce, cure and package their creations. In total, the company already adds an investment in infrastructure "over two million euros," according to Ramón Gago. Growth has made them "the most powerful company in the town," as the elder brother explains.
Restaurants
El Bosqueño sneaks in, little by little, in the kitchens of renowned restaurants and shops gourmet in Madrid, Barcelona, ​​Seville or Murcia. To that add a new website, where they sell half a kilo of cheese Payoya goat at 10.50 euros with coverage as diverse as rosemary, paprika or even aged rum, his latest award-winning creation. "I'm thinking about how to get new ideas all day, the rum came about because a man owed us money and paid us with that," Miguel Gago explains with a laugh.
Brothers like to talk about their work. So much so that they even opened a museum at the entrance of El Bosque that today is an unavoidable stop for tourist buses. "Our criterion has always been to teach the cheese culture in this province," Ramón explains. Meanwhile, they review what a premium cheese box will look like, which they also plan to launch shortly. "It will be a numbered edition," Miguel adds. Because the Gago, like those first shepherds, few beat ingenuity in the Sierra de Cádiz.