"Either the taxi is modernized, or it dies"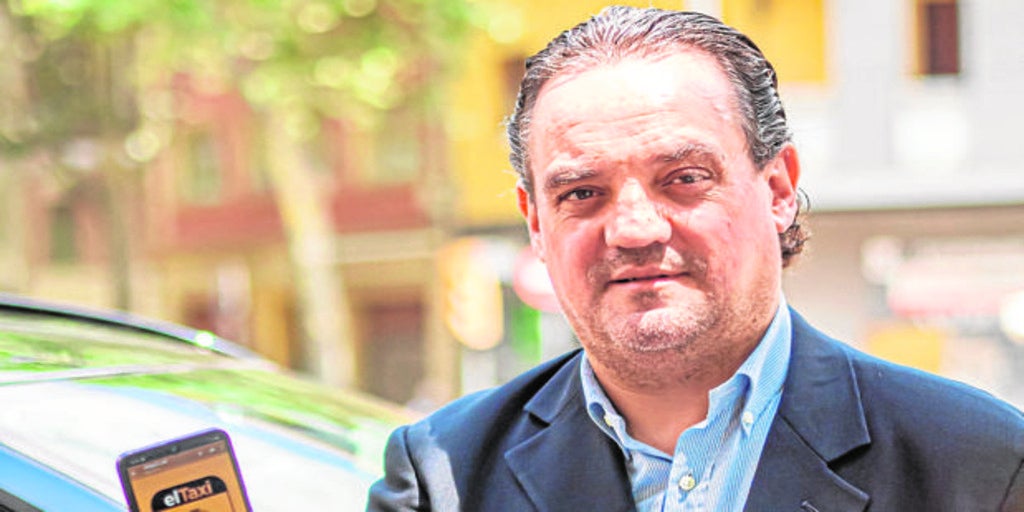 Updated:
Keep

-I'm tired of being insulted, of smelling bad, and of having strikes mounted on me.
-The taxi is a sector that has not moved in the last 50 years.
-It's your problem. The modern thing is Uber or Cabify, not to mention the scooter.
-Uber and Cabify were born to satisfy the demand in cities where the taxi is expensive, inaccessible and unsafe.
-But now they are everywhere.
-Of course, because they made so much money that they expanded.
-As it has to be.
-But in Spain the taxi is not expensive or inaccessible, and of course it is safe.
-I am offended by what is regulated. It is decadent.
-The taxi is an administrative concession for private exploitation.
-How does it benefit me with respect to Cabify?
-The price is regulated. There is a public establishment that ensures that it is controlled. There are taxis every day of the year and at any time. Uber and Cabify prices are marked in the United States according to supply and demand, and if their model were imposed exclusively, the hours and days when there is not too much work, there would be no service. Taxis are even when it is not profitable precisely because it is a public service.
-Public and very careless, like everything that does not have a businessman behind it.
-It is true, or the taxi does something or it will be marginal in urban mobility. Either we do something or we will end up being 'riders' subcontracted to the big multinationals. The taxi driver has to acquire an entrepreneurial mindset: function like these and digitize the sector, combining technology and marketing. You have to create a positive, pleasant and competitive message.
-Climb.
-I have created the platform 'El Taxi' associated with Taxi.eu, a taxi company that operates in the main European cities, and anyone who arrives from Berlin or Paris to Barcelona or Madrid does not have to download the application because it serves them the same one with which it operates in your city. Having many more clients allows you to have a more professional business, with better technological features. A 'call center' in conditions, enhanced with artificial intelligence.
-Buy Sell.
– Until now the taxi drivers have only come together to buy cheaper, but never to sell. They did not anticipate the irruption of applications and the transformation of mobility in cities. 'El Taxi' is a platform of goods, products and services.
-The taxi drivers are too harsh to understand something so sophisticated. His reaction was to attack Cabify and Uber drivers and block the streets of Madrid and Barcelona.
-It is true that the taxi sector has been wrong concentrating all its energy on protests, courts and parliaments. The only way to compete is to be global. A European application that allows us to access many more clients, provide personalized services through trusted taxi drivers and integrate into the tourism sector.
-Trusted taxi driver.
-A taxi driver who can pick up your daughter at school if your afternoon is complicated. You do not send a taxi but the application offers you a personalized, controlled and safe service.
-Tourists already go by taxi.
-Yes, it is true, we benefit from the sector but we are not 'players' in the sector. We are not purposeful. We have to take a step forward.
-Words words.
-No, they are facts. From our application we will function as tour operators, to serve tourists who want a more flexible service than a tourist bus or a train. We will also work as support for mutuals, for the transport of patients that are necessary but do not require a medical ambulance and can do so in a vehicle with reduced mobility.
-In Spain very few understand the company, the business of things. And the taxi drivers much less.
-I was born and raised in a taxi. My father was a taxi driver, representative of taxi drivers and a small businessman in the sector. I know the sector, I have the contacts, I know the needs and I understand the blockages that lead taxi drivers to act with little global vision. I am sure that we will be able to help them, but even more certain that if they do not change, if they do not evolve, they will run out of route. Either the taxi is professionalized, and it is modernized, or it dies. You have to turn the product into a business activity, yes, staying as self-employed.
-In the end, and as always, we are talking about business and therefore freedom.
-The unique freedom that the taxi driver has to understand that he has to offer is that he serves the customer while protecting him. If we use the public only to claim acquired rights that nobody understands, we are going wrong. If we use it as an extra guarantee for the client, then we will have understood what the business is about and we can all earn much more money.