Eight Picassos sell for $ 92.5 million at Christie's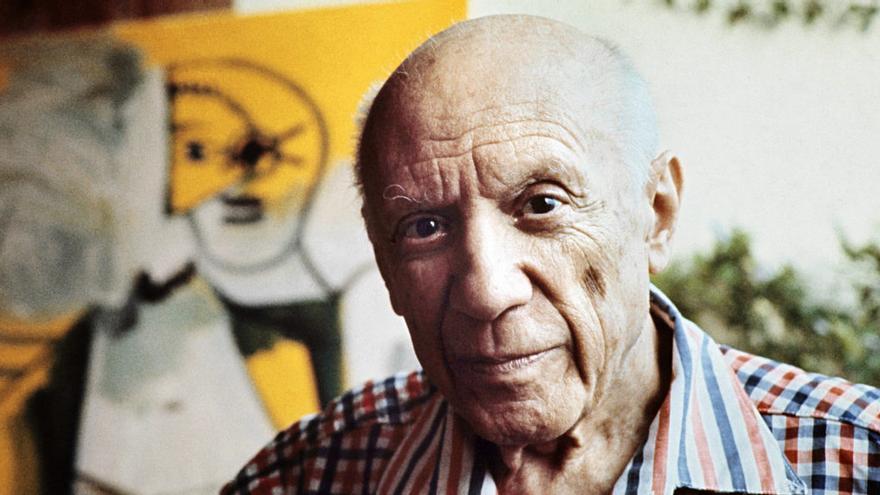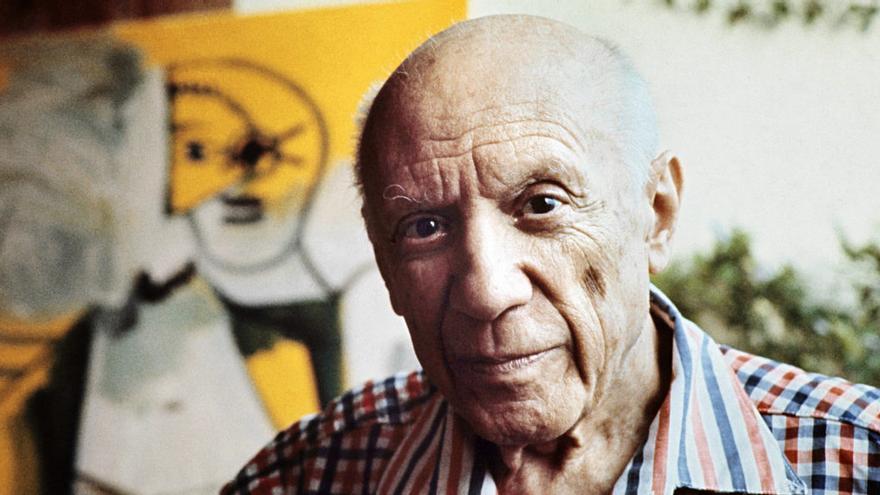 The works of Pablo Picasso shone this Thursday at a 20th century art auction held at the New York headquarters of Christie's, where a total of eight pieces of different stages of the artist that, together, raised more than 92.5 million dollars.
The one that aroused the greatest expectation, "Mosquetaire à la pipe II", sold for a hammer price of $ 30 million, exactly what Christie's had estimated, so with fees and taxes it came to a total price of 34.7 million.
The piece, over a meter and a half high and about a meter wide, which was going up for auction for the first time, was painted by the man from Malaga in a single day in November 1968.
"Femme accroupie en costume turc II (Jacqueline)" (1955), it also debuted at a sale to the highest bidder having remained in the hands of the same family for three generations after it was purchased in 1957, and was sold for a total of 25.5 million, within Christie's calculations.
Also, "Homme à la pipe" (1968), sold for 15.4 million, "Profil" (1930), a portrait of his first wife, Olga Jojlova, for 7.3 million; "Le repas de l'accrobate" (1905), for 7.1 million,; "Homme à la guitarre" (1912-1913) for 846,000; "Verre et bouteille sur une table" (1913) for 587,000; and "Tête d'homme barbu à la cigarette" (1964) for 1.1 million.
At the same auction, the "Jean-Michel Basquiat" by Andy Warhol exceeded expectations, by selling for $ 40 million with fees and taxes after a bidding war between a buyer in New York and another in London, which was twice what the experts estimated, while a Cy Twombly "Untitled"It disappointed when it reached only 32 million, compared to an estimated 40.
At an impressionist sale held shortly before, in which the collection of American oil magnate Edwin L. Cox, who died last year, was featured, he highlighted the "Cabanes de bois parmi les oliviers et cyprès (1889)" from the Dutch Vincent van Gogh, a piece that had not been offered at a sale to the highest bidder since 1923, and was enthusiastically received.
In the first moments of the sale, up to eight people were bidding for it, both on the phone and in the Christie's room in New York, and finally reached 62 million dollars hammer price to reach a total amount of 71.3 million dollars, notably above the 40 million that the auction house had estimated.
Nor was a second work by Van Gogh, "Jeune homme au bleuet", painted in June 1890 a few weeks before his death, which increased the estimates of experts six times by reaching the $ 46.7 million after a long battle between several buyers in New York and Hong Kong.
"L'Estaque aux toits rouges" (1883-1885), by Paul Cézanne, exhibited in public only once since it was painted in 1889, started with a starting price of $ 23 million, took less than a minute to reach 40 million, and stayed at a price total of 55.3 million, within the estimates of the auction house experts.
As expected, "Jeune homme à sa fenetre", by the French impressionist Gustave Cailebotte, broke an artist record, since it reached the $ 46 million hammer price and 53 million with fees and taxes.
On the other hand, it surprised how requested was the painting "L'hôtel de Mademoiselle Ernestine, Saint-Jouin (Finistère) ou Le verger de Mademoiselle Ernestine, Saint-Jouin" (1908), by Gustave Loiseau, a piece valued between $ 20,000 and $ 30,000 and for which someone ended up paying $ 774,000, 25 times more than the estimated maximum and a world record for the artist at auction.