Eight out of ten Deliveroo 'riders' reject the rider law and see their jobs jeopardized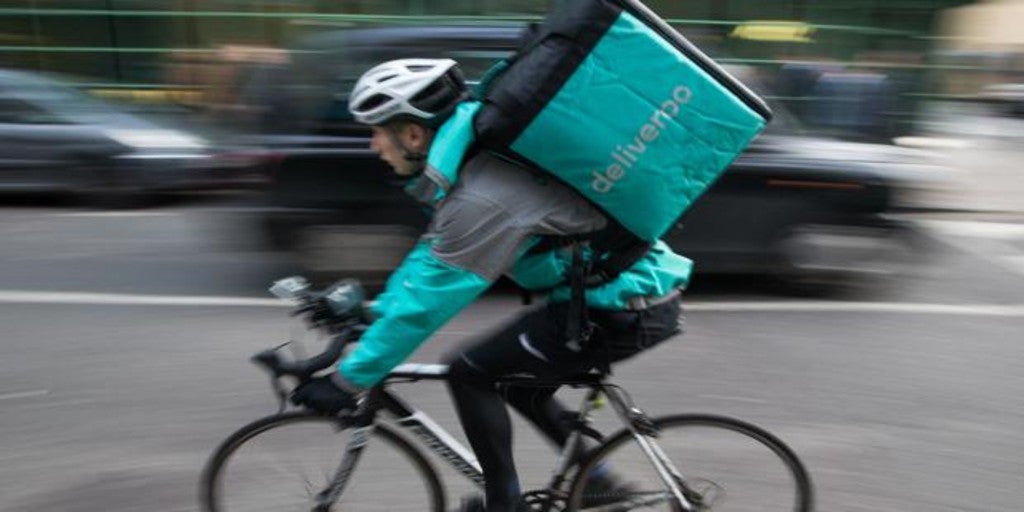 Updated:
Keep

The law 'rider'seems to have no impact among the main affected, the home delivery drivers. Or at least among the Deliveroo workers. Because 80% of its 'riders' assure that they do not feel represented by the new legislation that will force the platforms to have their employees on the payroll.
In the survey carried out by the same company among 2,100 of the 2,500 riders that operate in Spain, 91% say their pockets will suffer from the new rule and that this will also cause this activity to disappear in some cities and areas. In addition, 38% also think that there will be more competition for the job as there are fewer positions.
In this sense, eight out of ten think that hea new law will leave many delivery men out of work and 44% think it will lead to worse conditions. On the other hand, only 5% see the approval of this law as "necessary".
The arguments of the workers of Deliveroo against the new norm and the fear of greater precariousness is one of the most repeated. Thus, 73% believe that if the law forces them to be employees, their income will not meet their needs, while 23% believe that it would be difficult or very difficult.
The new rule will allow the distributors of the platforms as Glovo, Deliveroo and Uber Eats, be employees of these and stop being false self-employed, as established a few months ago by the Supreme court.
In addition, it will allow unions to monitor the algorithms that determine the working conditions of delivery men. The workers' representatives will have to be informed "of the rules that the algorithms and the systems of artificial intelligence that can affect the working conditions by which the platforms are governed, including access to and maintenance of employment and the creation of profiles ".