Eight keys to reducing stress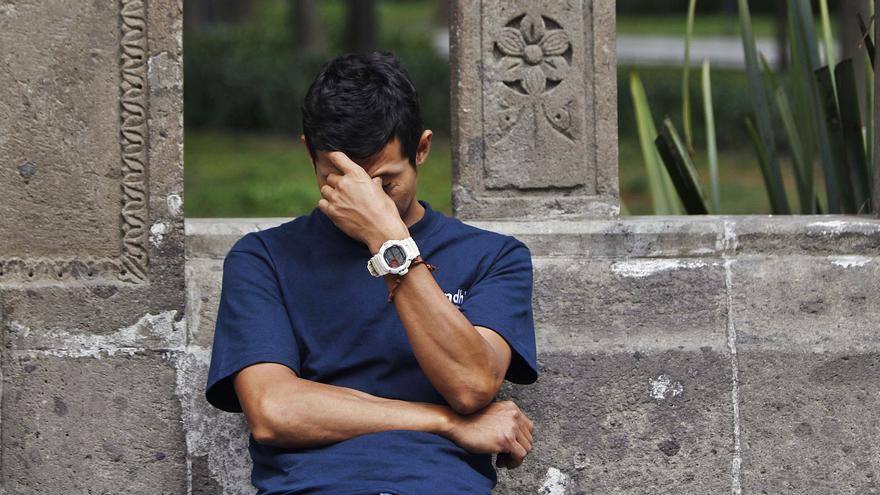 The intervention consists of eight practical and theoretical sessions, which will be given at the Gran Canaria hospital. In addition, an intensive practice session will be held at the Las Dominicas Convent, in Teror. But what does it take to be successful? The instructors focus on eight fundamental keys.
The activity consists of eight sessions and a day of intensive practice of silence
Commitment
Patient engagement is essential for the program to work. In fact, according to Alfredo González, the professionals gave an informative talk in which they emphasized the involvement that participation in the program requires, both in face-to-face sessions and in daily practice. "It is essential that they use the knowledge they are acquiring every day," he notes. Faithful to the goal pursued by the activity, since the first steps to activate the project began to be taken, the instructors carried out a selection process through the Interconsulta team to get in touch with the services in which it was thought that there could be more patients who could benefit from it. «We were looking, above all, for patients with chronic pathologies that have meant a change in their lives. What we want is that people learn to manage stress and emotions in a different way so that, in this way, they can have quality of life, "explains Dr. Luz Torralba.
Know the workings of the mind
Another key is to know the functioning of the mind, since, in many cases, the irruption of negative thoughts and emotions lead to high levels of stress. This can condition people's lives. "It is essential that patients do not get carried away by negative thoughts. For that, we are going to go deeper each week into the principles necessary to be able to integrate full consciousness into their lives, regardless of their physical and mental circumstances, "the doctor underlines from the ULPGC. In order to satisfy this objective, professionals will be concerned with offering a series of resources designed to show the functioning of the mind and the reaction of the body to situations that create frustration.
Mind-body medicine
According to González, it is necessary to apply what is called "mind-body medicine" so that the subjects become aware of their own thoughts and emotions. "The idea is to bring the mind and body together so that the participants can delve into themselves and stop looking outside for answers. Keep in mind that mindfulness is a state of consciousness to live in the present and much more open to what life offers us, "he adds. And it is that what must be avoided at all costs is uncertainty. "Doubts related to what is going to happen in the future or how long an unwanted experience will last are very common thought patterns in the human mind and even more so when suffering from a disease", adds the expert.
«Often the thoughts are very hard and you have to let them go», indicates Alfredo González
Change in perception of the hospital
Based on the words of Alfredo González, patients tend to perceive the hospital as a space in which they receive "bad news" and in which uncertainty and stress reign. "Now, thanks to the program, we are going to create a space for healing," he celebrates. On these lines, the specialist in Psychiatry of the reference hospital in the northern area of ​​Gran Canaria is forceful in saying that, the fact of going to the hospital to receive a technique that allows you to connect with emotions, and that also offers professional support to achieve Well-being "makes the negative image of the hospital change and stress decreases."
Acceptance
To reduce stress, you do not have to modify the thoughts that cause it, but become aware of them. "Mindfulness is based on awareness to realize the appearance of thoughts and come to accept them, but without identifying with them. Often the thoughts are very hard, so it is essential to let go of them so as not to become their slaves ", argues the doctor in Health, Well-being and Physical Activity.
Discipline
Precisely, to break the tie with negative thoughts, discipline is essential. "In the first weeks, the stress reduction program can create the reverse effect because you begin to become aware of many things that, until then, were unknown," warns Dr. González. "For this reason," he continues, "we need the practice of knowledge to become a discipline."
"We combine a theoretical part with a meditative practical part", explains the psychiatrist
Theoretical and practical sessions
Theory must always go hand in hand with practice. This program is made up of eight sessions, which will be taught in Doctor Negrín's Teaching Rooms on a weekly basis, and which will last two and a half hours. "We will combine a theoretical part with a meditative practical part in order to introduce good habits into the daily lives of our patients," emphasizes the Negrín physician. To the sixth session will be added nine hours of intensive practice of silence in the Convent of Las Dominicas, in the municipality of Teror. It should be noted that the Mindfulness-Based Stress Reduction program is taught in more than 250 hospitals in the United States and other countries such as the United Kingdom. Numerous scientific studies have already proven its effectiveness. «Our expectations are very positive because in 2019, from the General Directorate of Assistance Programs, the same program was carried out for the staff of the Mental Health Network, obtaining very satisfactory results. Now that it is addressed to patients for the first time, we take it as a challenge, but we keep in mind the good experience that other countries have, "says Dr. Torralba.
Amiability
Alfredo González highlights that, sometimes, suffering from a disease generates a lot of guilt. Given this, it is important to also promote kindness. "You have to let go of guilt and, of course, you don't have to prosecute yourself or others. Only in this way, we will be able to promote kindness towards ourselves and improve our interpersonal relationships and our own quality of life ", he values.
The other pandemic
The president of the Spanish Society of Biological Psychiatry (SEPB), Victor Pérez, warns that although mental health problems in the population, especially children and adolescents, increased with the pandemic, the "deficit" of psychiatrists and clinical psychologists prevents put in place devices to alleviate them.
Pérez chairs the Scientific Committee of the fourteenth National Congress of Psychiatry, which from October 28 to 30 will bring together nearly 1,200 specialists in Valencia and where, in addition to therapeutic, diagnostic or management novelties, humanization and the changes that are underway will be addressed. producing in that specialty.
"We were all clear that other pandemics came after the pandemic: one is the economic crisis and the other is the mental health crisis," Pérez tells EFE, adding that both are "clearly related. When there are economic problems, the mental health of the population worsens. population".
The president of the SEPB points out that the pandemic, during which practically all the attention has been focused on the covid, has meant that many patients with mental disorders have not been able to go to mental health facilities and when they have, their condition it was more serious.
Although he acknowledges that during the pandemic a "tremendous effort" has been made to try that these people could reach the health system through telematic care, he affirms that they continue to have "limited assistance" and will have "an important job in the coming years. in order to solve it".
"One in four Spaniards will have a mental illness throughout their lives and it is very important to avoid stigma and for affected people to seek help," he says.
It also underlines the importance of not seeing people with mental illness "as strange and strange people, because something that happens to 25% of society is not strange or rare, it is a disease like there are others."
Practically all the autonomous communities, according to Pérez, have implemented some type of plan to be able to face this "epidemic" of mental health problems that, he says, "is not being uniform" ·.
In fact, he cautions that at the moment, the "most important problems" that psychiatrists observe are in young people, up to 28 years old. "It is the highest risk group, where we are seeing the most problems."
As he explains, in this group of children and adolescents they have seen an increase in problems such as depression, anxiety and the consumption of toxins, although "what is causing more problems in young people now is suicidal behavior."
In fact, he affirms, during the pandemic there have been months in which suicidal behaviors in young people, under 25 years of age, "have practically multiplied by two."
As indicated, another "very serious problem" is eating disorders, which during the pandemic "have become very unbalanced and new cases have appeared."
In addition, it warns of the costs that mental illness entails in young people and how prevalent it is and the disability it generates in this age group with respect to other ailments such as cardiovascular, respiratory or wear and tear. | Efe