Eight days, a thousand tasks … And Araujo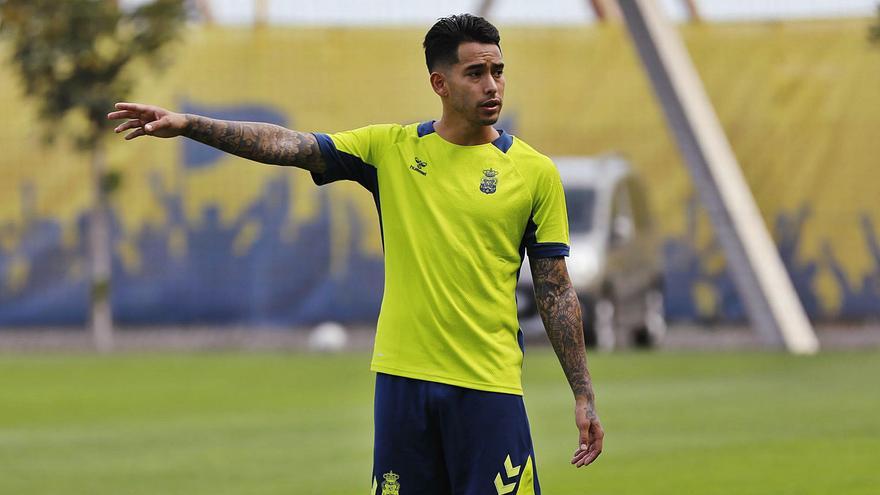 There are eight days left until the transfer market closes and UD Las Palmas has many tasks to solve before Monday of next week gives way to Tuesday. His case is not new or the only one, as it happens every summer and almost all teams, which wait for the last days to finish making their squads according to the rules and salary limits imposed by LaLiga for a few years.
The tasks of the yellow entity consist fundamentally of getting rid of players who have a contract, basically because there is no room for everyone. Not even for Cristian Cedrés, who despite having had a record last season – although it is guaranteed from October 6, unless he leaves, something unlikely – has not yet entered a call for having had to leave his place to another while the club solves the mess.
It would be expected that those casualties were carried out by those who still remain of those indicated on the first day of the preseason by President Miguel Ángel Ramírez as discards for mainly economic reasons, that is: Martín Mantovani, Slavoljub Srnic, Raúl Fernández and Christian Rivera – Deivid Rodríguez, Atlético Paso, and Alberto de la Bella, Cartagena–.
But in recent weeks a new name has appeared on that list, although in this case the club never revealed it: Sergio Araujo. The yellow entity works to find a way out in the form of a loan with the sole objective of saving its file, the highest of the entire squad – it costs UD around one and a half million euros – and that is too big a slab .
Not even Pepe Mel nor Araujo himself took for granted its continuity ten days ago. "I want to stay. I have told Luis Helguera. I understand that the circumstances that exist in the club may do otherwise. Nothing else will come of me. I want to stay. If the club needs me to leave, I won't fight. I will do what I think is convenient for the team ", declared the Argentine.
In short, he made himself available to the club. Several reports that emerged in recent days in Israel pointed to an interest of Maccabi Tel Aviv – on Wednesday he plays the second leg of the last round before the Champions League group stage – in incorporating the striker, which would be approved eyes for the UD as long as the agreement means the total saving of the Chinese's emoluments this campaign.
His departure would also give Las Palmas a break because he could afford to stay with one of the four players he intends to remove, in case he does not finally reach an agreement with them to leave the squad.
Eight days after the first transfer window closes, Mantovani, Srnic, Rivera and Raúl lack offers that satisfy them and are not in a hurry despite the pressure exerted by the club – separated in most of the training sessions – because they know that, if they want, they will have a record – except Rivera, for having been on loan last year, although the UD would have to pay him anyway.
This happened last year with Javi Castellano or Tomás Pekhart, designated as discards and who finally stayed. In any case, the entity trusts in being able to fulfill its objective, although it will not be easy. At the moment there are 26 players –Jonathan Silva, Clau and Álex Domínguez, who will be in the first team dynamic, will have a subsidiary file– and there is only room for 25.
At the very least, the UD would need a gap to fulfill another of its pending duties: the incorporation of forward Pietro Iemmello, with whom there is a closed agreement to bring him on loan – he belongs to Benevento.
In addition, the club is also working on the arrival of a midfielder, as Mel revealed last Friday, but everything will depend on whether he first manages to open a gap in the squad. Eight days of frenzy venture into the offices of Siete Palmas.