Eight arrested in Pego for the attack on six civil guards after a match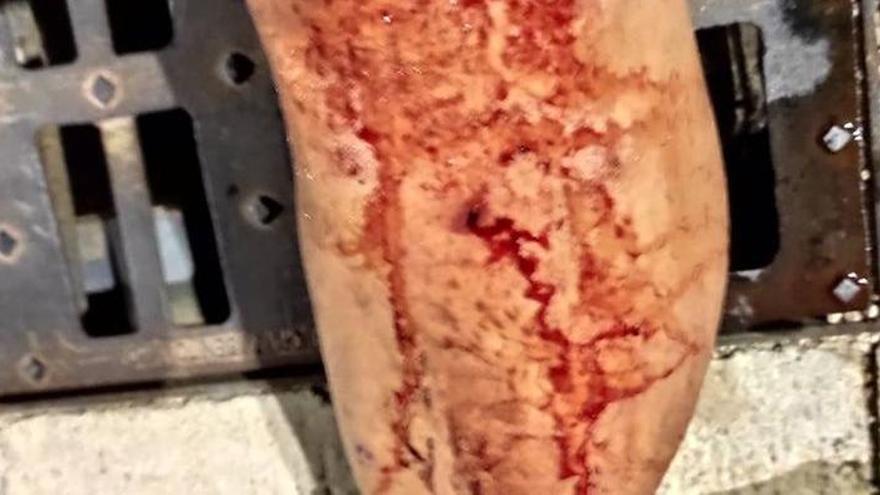 The Civil Guard has arrested this morning in I hit eight people for supposedly assault the agents that on October 18 they escorted the radical fans Gandiblues Ultra after finishing the soccer match that faced Pego and CF Gandia. Those now arrested have been identified as the perpetrators of throwing "stones, paving stones and even a manhole cover" at the officers. They are between 18 and 32 years old. Six Civil Guards suffered injuries.
The radical fans of Gandia, about 40, arrived in Pego that morning of the game and put up posters and shouted, according to the Pego Antifeixista group, Nazi shouts. While the meeting was taking place, a hundred anti-fascists surrounded the field. The Civil Guard, given the turn the situation was taking and to avoid a serious altercation, requested reinforcements from the disturbances unit of the Alicante Command, the USECIC. Twelve more officers attended, joining the Civil Guard and Local Police patrols.
The agents escorted the Gandia ultras fans out of the field. They reported that they began to receive a shower of objects thrown at police cars and at themselves. The Unified Civil Guard Association (AUGC) and the Comandancia itself asserted that "stones, glass bottles, cobblestones and even a sewer cover were thrown at them." Six officers were injured. The following day, the Civil Guard already arrested a 24-year-old young man from Pego, who was released on charges. He is charged with the crimes of public disorder, attack on agents of the authority, serious disobedience and a hate crime.
This morning the Benemérita, as this newspaper has learned, has carried out an operation in the municipality and has arrested eight other people, identified as the alleged perpetrators of the attacks on the civil guards.
The Antifeixistes de Pego group held a rally against fascism the day after the match. He denounced that the "Nazi" fans came to the municipality to provoke and create tension.