Eibar and Valladolid sign a tie that serves neither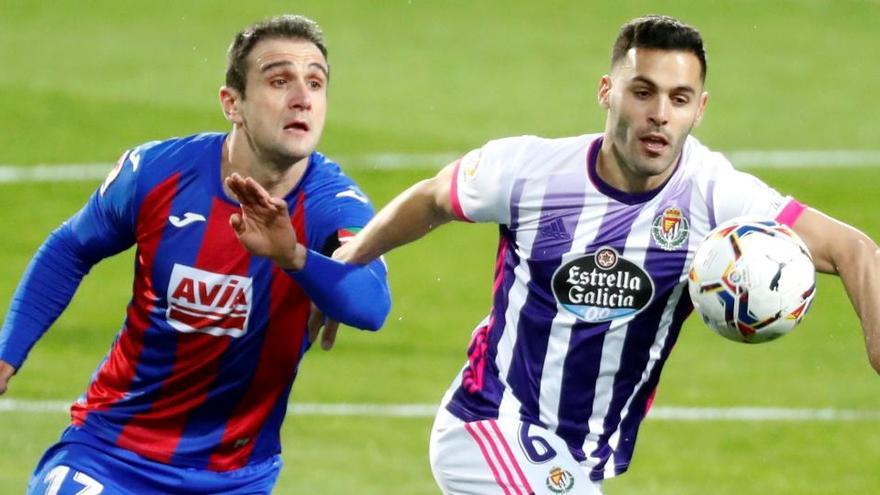 The Eibar and the Valladolid they tied this Saturday 1-1 at Ipurua in a match in which the goals came in the first half through mediation, the first of them from Roque Mesa in the 7th minute penalty and the tie achieved it Kike García at 23.
In the first half, Eibar dominated and had more chances, especially one from Exposito whose ball hit a local defender.
In the second half, both teams tried, but without much conviction, and as time passed, they settled for the point for each team that gave them the tie.
In this period it was disallowed a goal to Valladolid central Miguel Rubio, for being offside.
Valladolid is still in relegation places and Eibar touches it, but with that point they look towards the following games with more optimism to get out of this situation.