Egan Bernal: "I want to be happy on the bike" | sports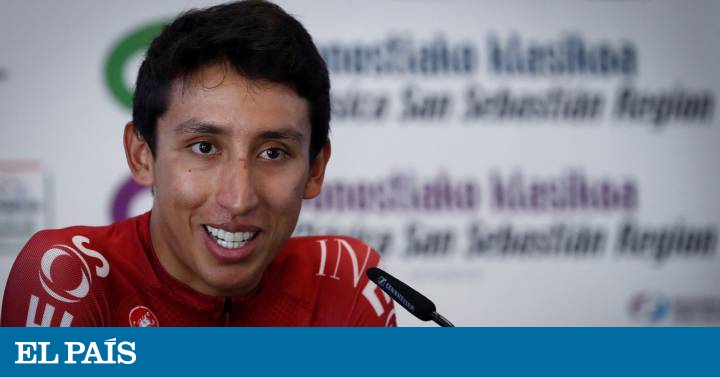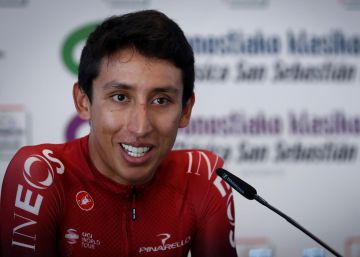 Egan Bernal, skinny, smiling, moderately happy, returns to the official competition at the San Sebastian Classic, 227 kilometers and seven ascents before reaching the goal of the Boulevard. Naturally, without the victory in Paris has risen to his head. No winner of the Tour had run in the Gipuzkoan event since Carlos Sastre, eleven years ago. "I had it in the plans after the Tour. Then I am in good condition and the Classical has a lot of prestige and you have to take advantage of the form. I hope to finish it at least, that last year I could not ", and smiles – in moderation – remembering that a year ago he fell on the descent of Miraflores, shortly after the restaurant of Arzak, broke his jaw and lost several teeth. But he repeats experience: "Running in the Basque Country is always beautiful, has a great hobby and I want to show, I don't know how I will be. I also do it for my coach "–Xabier Artetxe–, which is from here. See what happens".
Who will win? "I do not know. This is different from the Tour. All brokers have turned the page. Of course, Alaphilippe, winner last year, is the favorite. If you have remained focused after the Tour, if you have stayed, you can do it again. " And Bernal has a detail with the leader of the Tour he unseated. "I hope things go well because he deserves it."
Day 7 will be in Colombia. They will receive you in Zipaquirá. "It's something very special. It will be a very nice day, the first time a Colombian wears the yellow shirt to Colombia. It will be in my town, where I have lived my whole life. Surely there will be many people. We are waiting for the tickets, I do not know when I return to Colombia, but on the 7th we will be in that reception ".
Bernal, 22, smiles at the journalists, greets them before entering the plenary hall of the town hall of San Sebastián; He says goodbye to them with education when he leaves, with his moderate smile. "It seems that winning the Tour has changed my life, but I have been with so many things that I have not had time to sit down and know what happened. I know it's the most important race, but I don't know yet what it can change me, I haven't assimilated it. I need a quiet couple of days, in my house, to do it. I have not stopped since I finished the Tour. I hope to enjoy it later. "
And also the end of season races. "I want to keep the calendar I had since before the Tour, which was to do the classics of Italy and finish with Lombardy. I don't want to win the Tour change my way of seeing the races. I have always liked those classics in Italy, although I don't know that I am not the best in them. I would like to continue like this ".
Egan talks about his teammates, his allies in the team. From Geraint Thomas, the dethroned champion. "From the beginning he showed that he was very honest. The day he didn't feel so good he said it, he always gave me a free way. We think as a team. The important thing was that Ineos won. We could not lose him by ego, or because he was British. If he told me to wait for him, he would have done it, and it would be over there, but he didn't. "
Will your victory in the Tour be the beginning of a new era, of the Bernal era? "I hope so too, but I don't think about that much. I like to ride a bicycle. I get paid for it, but I don't consider it a job. I want to continue enjoying the bike, the adrenaline of the competition. If I win more tours it would be great, but if not, I will help the team. I just want to be happy on the bike. "
The San Sebastian Classic premieres a women's race, over 120 kilometers and with 80 runners from 16 teams. The favorite is the Dutch Annemiek Van Vleuten, double world champion and twice winner of the Tour of Italy. "It's a good thing to be like that," says Egan Bernal. "These types of races help a lot. Women train very hard. I hope it goes well in this edition and that it continues. "
You can follow EL PAÍS Sports in Facebook, Twitter or subscribe here to the Newsletter.