Egan Bernal, after suffering an accident in Colombia: "I had a 95% chance of becoming a paraplegic"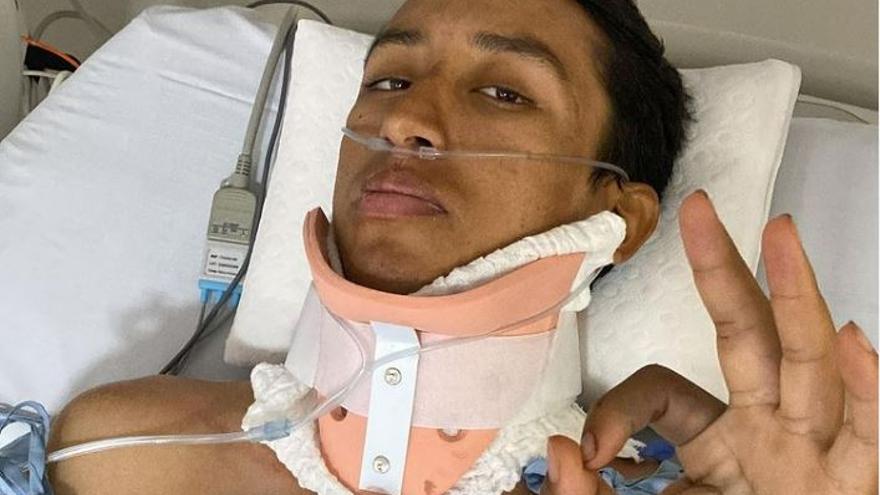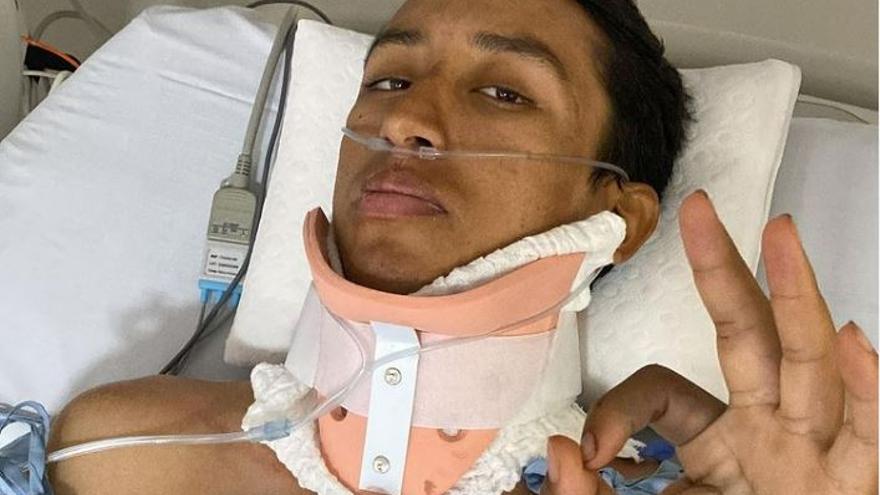 the colombian cyclist Egan Bernal, of the Ineos Grenadier team, thanked this Friday for the support he has received after the accident he suffered last Monday and, in the first message he wrote after what happened, he pointed out that he could have become a paraplegic and that he almost lost his life.
The 2019 Tour de France champion wrote on his social networks, in which he posted a hospitalized photo, that "After having a 95% chance of becoming a paraplegic and almost losing his life doing what he likes the most, he wants to thank the support he has received.
"Today I want to thank God, the Clinic of the University of La Sabana, all its specialists for doing the impossible"He said.
Bernal, current champion of the Giro d'Italia, extended his thanks to his family, his girlfriend, Mafe Motas, and all those who have supported him after the accident, adding that He is still in an intensive care unit (ICU) waiting for "more surgeries".
"But trusting in God, everything will be alright", stressed.
The text of the post on Instagram is accompanied by a photograph of the cyclist in which he is seen on a bed with his eyes open, orthopedic collar and with the left hand raised making a gesture that everything is "ok".
The doctors at the Clinic of the University of La Sabana who treat him reported that Bernal he is progressing in his recovery and that this Friday he will undergo two minor surgeries that "are not life-threatening".
The first intervention will be one fracture of the second metacarpal of the right hand and the other is a maxillo-facial fracture to manage "some dento-alveolar fractures that he presents in his mouth".
Bernal suffered fractures in some vertebrae, in the right femur and patella and in several ribsand he also had a pulmonary perforation as a result of the crash against a bus, for which he has undergone several operations, all of them successful.
The cyclist collided at high speed with a bus on the highway that goes from Bogotá to Tunjaat the height of the municipality of Gachancipá, when the vehicle had stopped, according to the Traffic Police.