Educational startups graduate with honors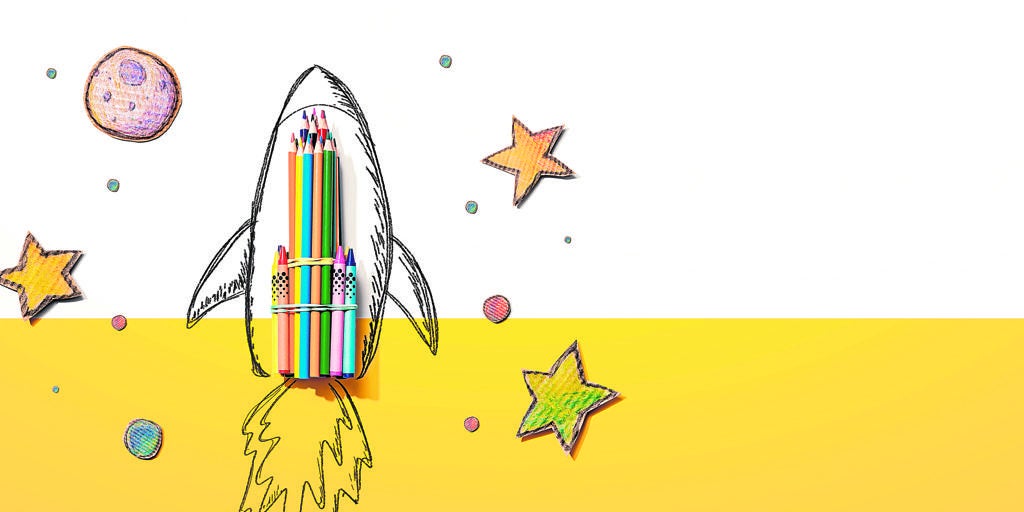 Updated:
Keep

Thirty million families around the world see their children having fun learning with Lingokids, a Spanish application that is set to become one of the leaders in the 'edtech' sector. "Our goal is to reach 100 million families by 2022," says the CEO of Lingokids, Christopher Viedma, who in 2014 created this platform designed for children under eight to learn while playing in English. «It is not about learning English, but about learning in English», Explains Viedma about his application, which has almost 15 million downloads in the United States.
Great growth is expected for the educational technology industry, generally known under the term 'edtech', an acronym for the English words 'education' and 'technology'. According to a study by the research firm Grand View Research, the global market for 'edtech' will have a size in 2028 of 377,850 million dollars, 322.2% more than the almost 89,500 million that was around in 2020. It is a gigantic industry that brings together different branches related to education, such as applications oriented to the end consumer (B2C), such as Lingokids, or that provide digital services to other businesses (B2B), such as schools.
"Odilo, Lingokids and Innovamat are three startups that, for me, are going to be world leaders," he says. Dario Villena, chief investment officer at Kapita VC. Odilo is an educational content platform for schools, universities or companies, while Innovamat is an application for children between five and ten years old to learn mathematics. All three are startups created in Spain, where 'edtech' companies have a language that represents a great advantage to export their products and services to other latitudes.
Advantageous factor
"The language helps a lot to bring these services to Latin America, although some adaptation of the content has to be done," he says. Sonia Fernandez, partner of Kibo Ventures. There are an estimated 440 million Spanish speakers in America, with highly populated countries such as Mexico (128 million), Colombia (51 million) and Argentina (45.8 million). Meanwhile, in the United States there are about 41.7 million Spanish speakers.
Emerging regions present one of the great opportunities for 'edtech' companies, according to Villena, from Kapita VC. In this regard, Latin America is the natural expansion market for Spanish startups, although the expert recommends keeping an eye on China, a country that in 2020 accumulated 63% of the world's investment in 'edtech'. «In China, there are 172 million people studying online. And, out of that total, 142 million do so through mobile phones, "says Vilena.
Despite the enormous potential, generalist funds until recently took little interest in the education technology sector. «Three or four years ago, the generalists were looking at other
digital industries that generated more interest such as 'big data' or software as a service (SaaS) platforms ", says Fernández, from Kibo Ventures, a fund that in 2017 invested in its first two 'edtech': Gamelearn and Odilo. "The 'edtech' was even frowned upon because the funds understood that there was no innovation in technology development," says Villena.
On the radar
That view began to change before the pandemic. However,
the acceleration of the digitization process caused by Covid-19 has increased the
interest in online education in a significative way. "The pandemic has clearly favored them and there is more appetite from investors not specialized in 'edtech'. Now it is a sector that is on the radar of any generalist venture capital fund», Says Sonia Fernández, partner of Kibo Ventures.
This momentum has been used by some industry leaders to take part of their shares public and raise resources. Thus, the American platform for online courses Coursera raised $ 519 million on March 31 on the New York Stock Exchange. Meanwhile, the language learning application Duolingo has already begun the procedures to launch its IPO, the acronym in English for a public offering for sale in the United States.
The
dropout rate is the main challenge that distance education has always faced. According to the U-Ranking 2019 study produced by the BBVA Foundation, 27.4% of undergraduate students in Spanish public universities do not finish their studies in face-to-face mode, a percentage that rises to 62.1% in the case of distance higher education institutions.
"The churn rate is challenging, but with a better user experience it reduces," says Villena of Kapita VC. In your opinion, creating excellent and engaging content is the best recipe for users not to abandon online training. In this sense, Lingokids has focused on self-learning and learning through play so that children can enjoy its application.
"Digital tools already play a fundamental role in education, it is something basic that we have to accept," says Viedma, the CEO of Lingokids, who believes that there is still a challenge in adopting the technology, despite the fact that
the pandemic has accelerated the use of these innovative systems. So far, this thriving Spanish startup has raised about 52 million euros and hopes to continue growing with public or private funding to create a sustainable company in the long term.
Differential value
From Kibo, Sonia Fernández identifies the differentiation between companies as another challenge to be addressed. "There are already many offering science or math content, so something very different is needed to compete", He says. "In the long term, we are moving towards a more hybrid educational model," says Villena, who believes that it will be interesting to see how those who have been leaders in the sector until now, such as textbook publishers, adapt to this mega trend.