Education will allocate an extraordinary item to the centers to buy masks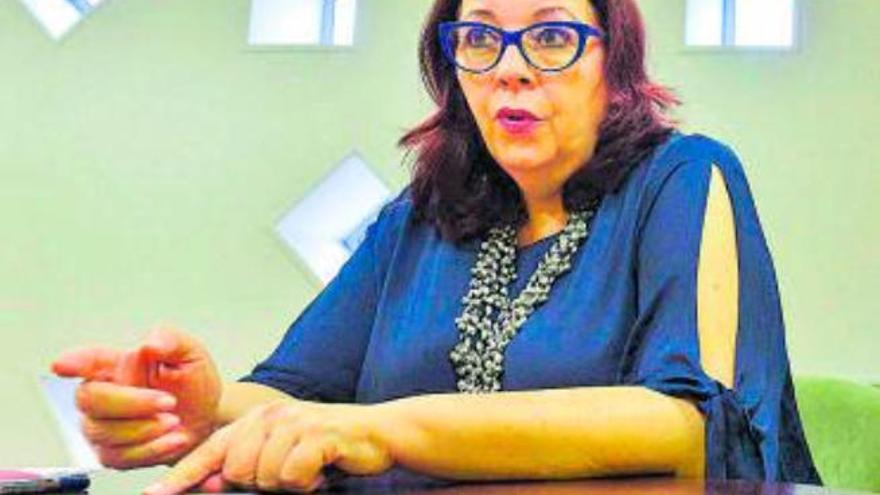 The Ministry of Education, Universities, Culture and Sports of the Canary Islands Government will allocate a extraordinary game to educational centers to buy masks for 'zero fee' students of the archipelago.
This was transmitted by the Canarian Minister of Education, Manuela Armas, to the directors of educational centers of Lanzarote, this being one of the actions of the support policy for vulnerable families in the Canary Islands That, he said, Education began during the confinement with the delivery of wallet cards for the purchase of food to replace the school canteens, which had to close due to the suspension of the classroom activity.
The meeting held with the heads of the educational centers of Lanzarote is the first of those that the counselor plans to hold throughout the archipelago to know the demands and proposals of the management teams of Infant, Primary, Secondary, Baccalaureate and other education centers, as reported by the regional government in a press release.
The facilities of the Center for Teachers (CEP) of Lanzarote hosted this meeting, held in two phases, and aimed at trying to find solutions and inform in detail of the investments and actions planned to reinforce security in the centers against the Covid-19 during the 2020-21 academic year.
Likewise, Manuela Armas pointed out that her department has transferred to Public Health a protocol to be supervised and with which it is sought respond to students who want face-to-face teaching but whose health prevents them from using the mask. He also pointed out that the formula to alleviate absenteeism due to family health vulnerability is under study.
Arms admitted that the confinement "found them precarious with respect to digital tools", although he assured that they will solve "this lack in record time with the signing, this week, of an agreement with Google for the use of its platforms."
Armas also highlighted the "enormous effort" made by teachers in the Canary Islands to reach confined students since the beginning of the pandemic.
Regarding the school canteens, The extension of the Eco-dining room project progressed, indicating that it is a "healthier, cheaper and fairer" food initiative that will facilitate the preparation of food for school diners with organic products, locally produced.
As regards the reinforcements of hygiene and disinfection of centersHe referred to the maintenance and cleaning of the Infant and Primary schools corresponding to the municipalities. Thus, he affirmed that it is a competence of the local administrations although taking into account the "difficult situation they are going through, the Government of the Canary Islands has proposed to the Canarian Federation of Municipalities (FECAM) the creation of social employment agreements aimed at hiring to staff for cleaning, with an item of 10 million euros ".
Finally, he said that the investment of the Ministry of Education to reinforce the cleaning and disinfection work for this course increases by 13.5 million euros.