Education simplifies the procedure for the admission of students for the 2021-2022 academic year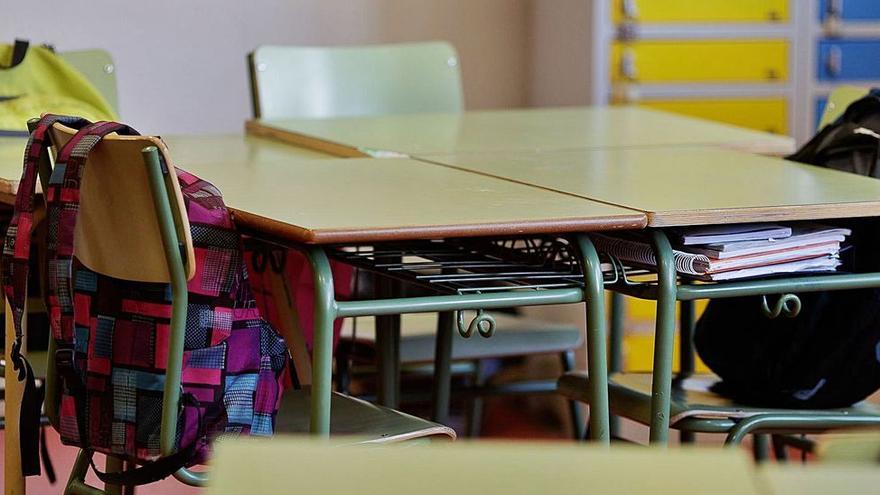 The Ministry of Education, Universities, Culture and Sports of the Government of the Canary Islands, through the General Directorate of Centers, Infrastructure and Educational Promotion, has published this Wednesday the resolution calling for the Admission procedure for students in Early Childhood Education, Primary and Compulsory Secondary Education (ESO) in centers supported with public funds for the school year 2021-2022, in which the procedures are simplified.
Specifically, in this call, administrative procedures will be simplified, in such a way that families are prevented from having to initially provide documentation to assess, thus simplifying the completion of applications for the student's mothers, fathers and legal guardians, as well as the management of educational centers.
In this way, taking into account the applications submitted and the number of vacancies offered in each educational center and / or level, the Ministry of Education will require, in a second phase of the process, the documentation to apply the admission criteria (scale), only in cases where it is necessary, as reported by the regional government in a press release.
This novelty was presented this Wednesday by the Deputy Minister of Education, Universities and Sports, María Dolores Rodríguez, and the General Director of Centers, Infrastructure and Educational Promotion, Laly González, to the platforms of Primary and Secondary directors.
This procedure is applied to students who are joining any of the levels, stages or cycles of non-university education for the first time or who, being already in the system, wish to change centers, as well as affecting students who change stage or course of the concerted centers, even if the student is from the center itself, when it comes from a stage or course not included in the concert.
Regarding the established calendar, the educational centers must fill in, through the admission application on the page of the Ministry of Education, the data corresponding to the previous information (previously validated by the Educational Inspection) before March 8.
Application period for places
Thus, the application period for places It will run from March 8 to 26, both inclusive, and the lists of people admitted, excluded and for whom documentation is required will be published on April 13, while the provisional lists will be known on May 21.
In this sense, it was stated that after the publication of the final lists, June 11, the Ordinary term of enrollment of Infant and Primary, and ESO, which will end respectively on June 28 and July 7. In addition, between September 1 and 6, extraordinary tests, evaluations and enrollment in ESO will be held.
In this link You can consult all the details of the procedure.