Education receives 13,603 applications for teacher oppositions in the Canary Islands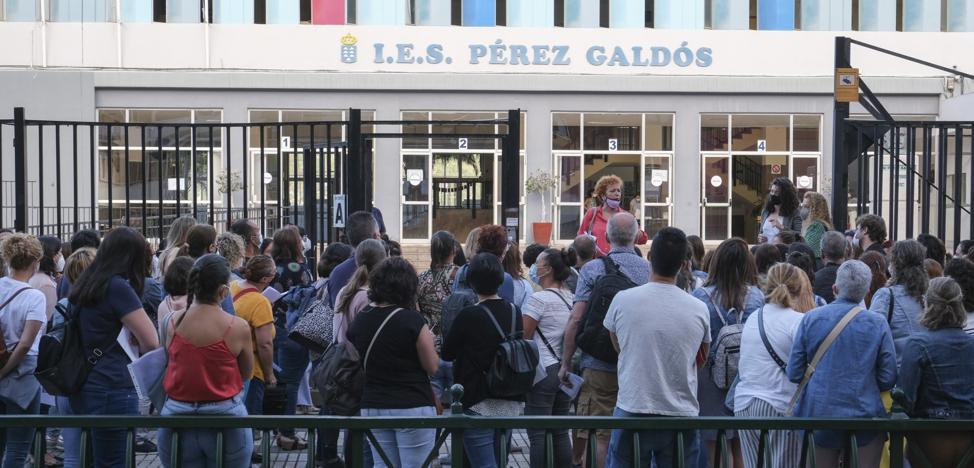 They are 1,046 less than in 2019. This year it is not mandatory to take the tests to continue on the employment lists
The Ministry of Education
has received 13,603 applications for the oppositions to the body of teachers this year in the Canary Islands that will start on June 18. The number of applicants will be somewhat lower, since a person can apply for more than one of the eight teaching specialties offered. The deadline to register is this Saturday, April 2.
This year's call foresees an offer of 695 placesalthough at the moment only the 409 that cover the 2020 replacement rate have been called. Education sources indicate that an order will be published imminently that will expand the offer by 286 more places -for the 2021 retirements- until reaching the 695 planned.
The number of applications is lower than that of the last oppositions for teachers on the islands, held in 2019
with 14,649 registrations for 1,200 seats. This decline was predictable.
since the great novelty of this year's call is that It will not be mandatory to take the tests to continue on the employment lists.
This decision was made because
The interim staff will have in future calls until 2024 a massive offer of places with conditions that will favor themthanks to the temporary access system to comply with the state law that seeks to lower the temporary rate in the public function to 8% in compliance with EU guidelines.
Thus, it is planned to convene this year
a merit contest so interns with more experience
they will be able to have a place without having to take an exam and in 2023 -for secondary- and 2024 -for teachers- there will be extraordinary oppositions with more lax conditions than the current ones.
Thus, in the next two years the exams for teaching oppositions will be reduced from the current three to two -the practical part is eliminated and the theoretical part and the didactic unit are maintained-
and it will not be necessary to pass the first one to continue in the selection process. In addition, academic training will count less than in the current model and experience will give more points.
Places offered by specialties

The Canary Islands is one of the communities that has decided to apply the traditional opposition system in this year's call for teachersto which it will return in 2025, and which gives more opportunities to recent graduates without work experience than the transitional system of the next two years.
Education plans to have today the number of applicants by specialties.
The one that offers the most places this year is Primary Education, with 208, followed by Infants with 172. In English, 109 places will be offered; 87 for Special Education; 35 for French; 34 in Physical Education; 25 in Music; and 25 for Hearing and Language.