Education oppositions avoid Covid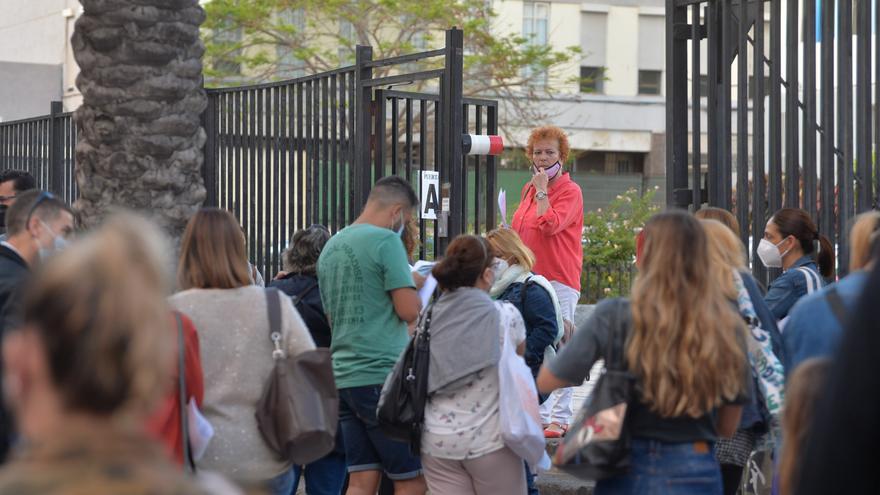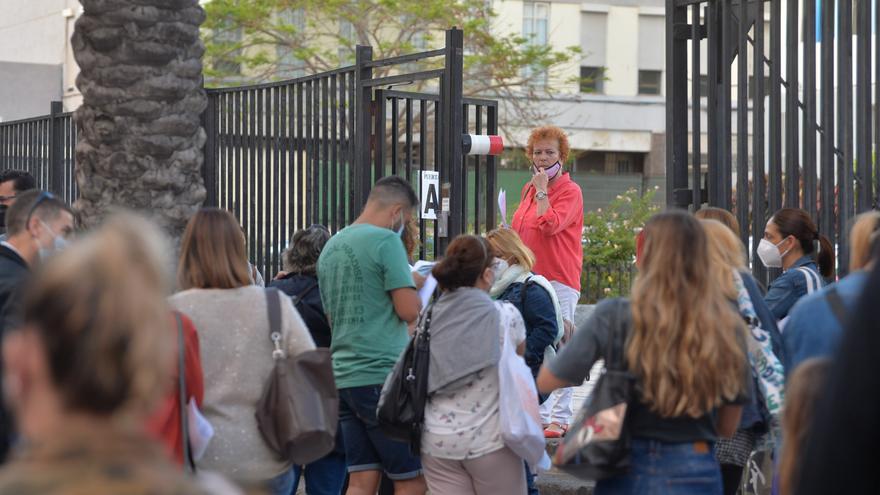 The Ministry of Education of the regional government, led by Manuela Armas, has always defended that the oppositions would be held. To this end, sanitary measures have been strengthened and adapted to the current situation. In addition to increasing the number of venues where the exams will take place, The Ministry will also offer the possibility of carrying out the tests a few days later to those who have not been able to attend this call for being quarantined at their homes due to a positive for coronavirus. In addition, all teachers must sign a responsible statement in which they certify that they have not had symptoms compatible with Covid-19, in which they also authorize the Canary Islands Health Service (SCS) to access their clinical history to inform Education about the certainty of the data they provide.
The STEC spokesman, Gerardo Rodríguez, reiterated this Saturday his request to the Ministry so that "those who have been on leave and have not been able to take the test for any medical reason are later accepted on the lists.", since it is a mandatory test "they should be here, but they can't." Rodríguez recommended that opponents "focus now on the test" and put aside all the uncertainty "generated by the new list system that is going to be established."
To the exams carried out this Saturday, those who give access to the Secondary body will join today. Some tests that will be more numerous, since it is the discipline that brings together a greater number of vacancies.
The opposition is held in 51 Archipelago Secondary schools, 24 in Tenerife, another 24 in Gran Canaria, two in Lanzarote and one in Fuerteventura. The OPE consists of 1,377 places called. Of this total, 1,204 correspond to the Body of Teachers of Secondary Education, 155 to the Body of Technical Professors of Vocational Training and the remaining 18 correspond to the Body of Teachers of the Official Schools of Languages. Among the specialties called are Drawing, Music, Computer Science, Hairdressing, Cooking and Pastry, Community Services or English.
The race to win one of the long-awaited places is not an easy task. In total, there are more than 12 opponents for each vacancy, –although the figure may vary depending on the specialty–, and those who finally manage to gain a permanent position will have had to successfully overcome the three phases of the process. A phase of practical and theoretical tests, which constitutes 60% of the final grade, another of contest, which counts 40%, in which they can present their academic and professional merits to earn points and a third phase in which those who They have passed the previous ones, they will have to carry out practices in the centers.