Education launches the project 'Look out to your islands'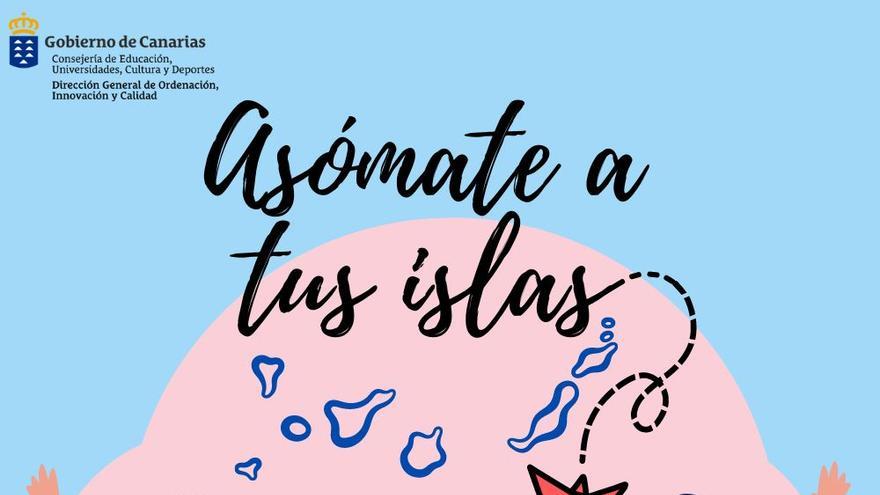 The Ministry of Education, Universities, Culture and Sports of the Canary Islands Government call the project Take a look at your islands, inspired by the principles of equity, equality and inclusion, aimed at encouraging the students of the second cycle of Infant, Primary, Compulsory Secondary Education and Baccalaureate socialize and strengthen personal relationships in educational contexts other than those of the centers, as well as to become aware of the importance of relating to the Canarian cultural and natural environment in a positive way.
The initiative provides students of the aforementioned stages with the possibility of developing learning experiences in different geographical contexts of the Canary Islands, as well as the establishment of personal and experiential links beyond the space of their educational centers, based on the fact that interpersonal relationships they are an essential element in the process of personal and socio-affective development.
To do this, this action encourages coexistence and cooperation among students by enhancing the development of their individual capacities, as well as favoring the ethics of caring for themselves and others and respect for all types of diversity, in order to promote a process of full socialization.
It also encourages equal opportunities and equity, and pursues the development of positive habits and attitudes towards the cultural and natural environment, starting with the immediate environment of the students and being able to extend it to the rest of the archipelago, while seeking to regain normality prior to the pandemic in relation to the celebration of complementary activities in the educational field.
The participating centers will plan activities that revolve around the inclusiveness and integration of students, attention to diversity, positive coexistence, equality and affective-sexual and gender education, the promotion of health and emotional education, environmental education and sustainability, and cooperation for development and solidarity.
In order to achieve the objectives of this call, the selected educational centers will be assigned a specific financial allocation destined to defray part or all of the expenses generated by the mobility of students and participating teachers for travel, stays and allowances. Admitted centers will receive a payment of up to 150 euros for each student, and accompanying teachers may be included.
Likewise, each center may present a single project per level and stage, to which, in any of the cases, students enrolled in Enclaves Classrooms may be added.
The management teams of the centers interested in participating will have nine business days, counted from the date following the date of publication of the Resolution, to apply for registration at this link, the only form of presentation: https: //www3.gobiernodecanarias.org/medusa/ecoescuela/procedimientos/project/asomate-a-tus-islas-21-22/