Education gives visibility to school solidarity projects with La Palma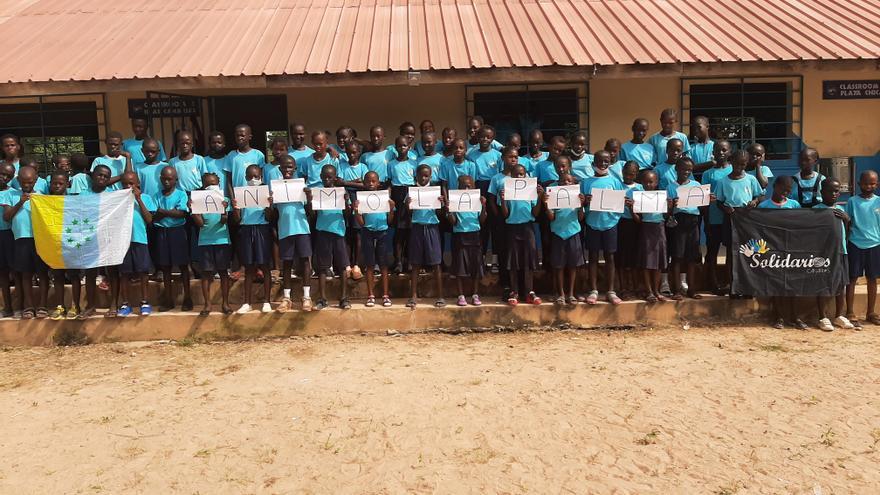 The Directorate General for Planning, Innovation and Quality of the Ministry of Education of the Government of the Canary Islands, has decided to make visible and channel all those initiatives of awareness and solidarity with La Palma as a result of the seismic crisis that he is experiencing, and that they start from educational centers around the world, through an action in social networks.
The proposal invites you to include the hashtag #AnimoLaPalmaEducation in the videos, images and support actions generated by the educational communities, to accompany the people of La Palma in the circumstances they are going through. In this way, it is intended to stimulate the participation of students, teachers, non-teaching staff and families in the projects generated around this situation.
Educational centers that wish to participate can do so by incorporating the hashtag # ÁnimoLaPalmaEducación in their publications of photos, videos, posters or any other content that they consider appropriate to convey encouragement, hope and strength to the population of Isla Bonita.
Among the different messages received in the Cooperation for Development and Solidarity Area there are photographs and videos of groups of students from the centers Jalokoto Primary School, managed by Canary Solidarity Association, and Babylon School, whose management corresponds to ONGD Aseda Gambia, both from Gambia, in which they express words of support and sing a classic stanza of Palmero folklore in Spanish.
From the Ministry of Education, Universities, Culture and Sports, it is recalled that the protection of the image rights of the people participating in this initiative, as in any other circumstance, is the responsibility of each educational center.