Education forces opponents to authorize access to their medical records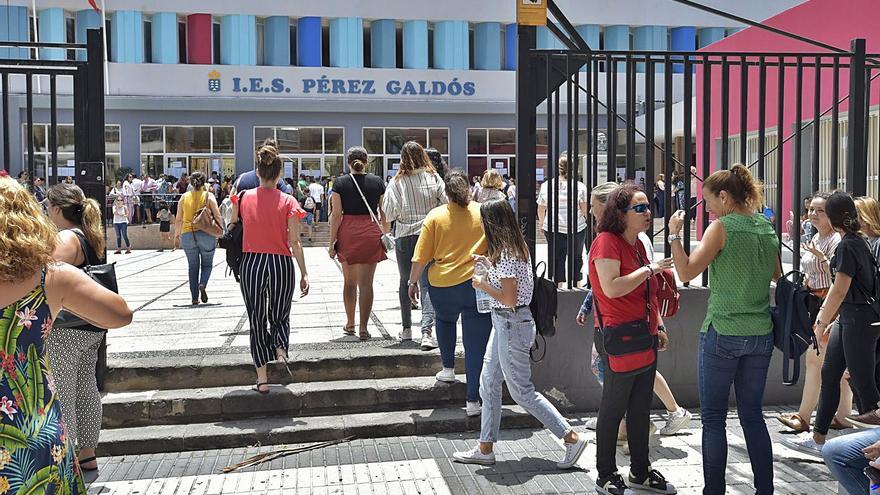 Among the measures of the protocol for carrying out these tests is the obligation for teachers to sign a responsible statement in which they ensure that they do not present any symptoms compatible with Covid-19 and that, in addition, it allows the Canary Islands Health Service to access to the clinical history of each opponent to inform the Ministry of Education about the certainty of said data.
This imposition - since, in case of not signing said declaration, the right to the examination is lost - violates the Organic Law on Protection of Personal Data and the Right to Privacy [art. 18 de la C. E.], which in turn adds to numerous alleged irregularities that have been the subject of the lawsuit filed by the STEC-IC for the precautionary suspension of the process, and that the Superior Court of Justice of the Canary Islands (TSJC) admitted to processing at the beginning of this month of June.
The declaration is an unavoidable condition to be examined and does not allow the refusal to give the data
"From the STEC-IC we filed a lawsuit against the TSJC with ample legal grounds, beyond the health situation and the scant relevance of holding a selective procedure during this exceptional course," says Fernando Pellicer, union spokesman. "For this reason, we request, in addition to challenging the oppositions itself, the precautionary suspension of the same, given that we understand that this call, which is plagued with irregularities and legal inconsistencies, may even be challenged a posteriori, with catastrophic consequences for those applicants who have obtained a place ».
After the TSJC appreciated sufficient legal motivations in the claim and admitted it for processing, as well as the assessment of its precautionary suspension, the hearing period for the allegations ended last Tuesday and, since then, it continues to await the pronouncement by part of the TSJC, before the scheduled start of the tests on Saturday, June 19. For their part, the Ministry of Education defends that the protocols and contingency plan designed for holding the tests is "safe" and that the responsible declaration constitutes "one more security measure within the plan."
The Ministry defends the "security" of protocols and contingency plans
In recent months, the STEC-IC has developed an intense pressure campaign, including the call for a day of strike on March 15, to request the postponement of the oppositions or that, at least, these were not mandatory for the members of job lists. In this regard, the union emphasizes that "this very atypical and exhausting course does not correspond by any means to the right year to hold competitive examinations, taking into account that 30% or more of the workforce is temporary teaching staff and would be forced to apply to them ».