Education brings female referents to the blackboard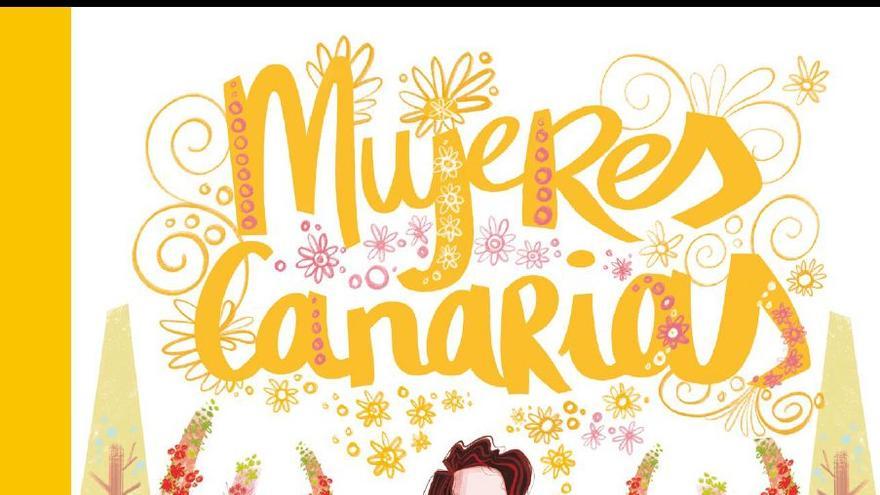 The Ministry of Education, Universities, Culture and Sports of the Government of the Canary Islands makes visible the contribution of canary women in the fields of humanities, sciences, arts or politics, among others, with the publication of a new collection of digital educational resources aimed at students of Primary and High school.
A proposal to know the stories of referent and brave women who challenged their time as Mercedes pinto, Maria Rosa Alonso, Josefina Pla, Lola massieu, Baldomera Maria Garcia Fuentes, María de Betancourt y Molina, or Isabel gonzalez gonzalez (known as Red Lily); a tour of their contributions to cultural heritage of the Archipelago through these materials promoted by the Area of ​​Equality and Affective-Sexual Education in collaboration with the Teach Program.
The general director of Planning, Innovation and Educational Quality, Gregorio Cabrera, has indicated that this initiative is an opportunity for students to get closer to the reality of Canarian women in the different stages of our history and visualize them as protagonists, as subjects and historical agents with a relevant role. "Through this action, together with other initiatives that we develop from the department, a gender perspective is promoted so that both women and men become aware of the need to guarantee equal opportunities and to access a global culture and freedom. , as democratic rights ", he added.
The proposal includes the stories of referents who challenged their time such as Mercedes Pinto, María Rosa Alonso, Baldomera María García Fuentes, or Josefina Pla
In the digital edition of the third volume of the book "Mujeres Canarias", an approach is offered to 15 women who sculpted their future in the face of all kinds of adversity, and who join the figures collected in the two previous volumes of this publication. Two versions are presented for your consultation and download, one for Primary Education and the other for Secondary Education, which are accompanied by a coloring book.
Likewise, an activity guide of the three books "Canary Women" is offered for Primary; a work resource in the classroom based on activities that promote creativity and student participation, as well as an education in coeducational, inclusive and democratic values.
The proposal is completed by the Guide to the History of the Women of the Canary Islands -a resource that will allow the educational community to approach the collective history of the women of the Archipelago, from the first populations to the present day- and five learning situations (3 for Primary and 2 for Secondary) that promote a learning context based on the study of a selection of the protagonists of this educational project.
All the materials, which are part of the Plan for Equality and prevention of gender violence of the Ministry of Education, Universities, Culture and Sports of the Government of the Canary Islands, and have been prepared with charges received from the Ministry of Equality, are can be consulted and downloaded at the following link: https://www3.gobiernodecanarias.org/medusa/ecoescuela/educarparalaigualdad/mujeres-canarias-educacion-secundaria/?fbclid=IwAR1yUs7_e_WrU-ZO6-DQNcF0UJ08IR3RcfWo6V8rx0dkt4ErVwUX7