"Educating the youngest in finance is essential" | Talent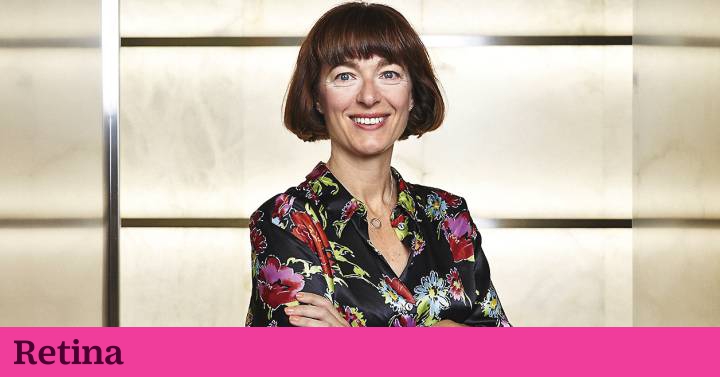 From programmer to commercial, going through several multinationals and some startup. Patricia Casado discovered the digital world when the internet was barely generalized and since then she has worked in business development for the French Lyreco, pioneer in ecommerce back in 1998; in the online launch of Yellow Pages; in Infoempleo, in Bodaclick and even in the bonanza years of Gowex. Now, Casado directs the commercial area of ​​the collective investment platform Investment Partners.
The latter claims to be the first platform of equity crowdfunding Created in Spain. It was founded by the Madrid entrepreneur Javier Villaseca in 2011 without knowing that he was putting the first pica in Flanders fintech. Aware of the low female presence in the sector, the expert created in 2018 the #SoyInversora initiative, whose mission is to gather and give visibility to relevant women in the world of investment. We interviewed her about the fourth meeting of this initiative.
How were the beginnings of Investor Partners?
It is the first digital platform created in Spain to connect investors seeking profitability with entrepreneurs who want financing. When he was born, the concept fintech it didn't even exist, and the law that regulates the equity crowdfunding It was created four years later, in 2015. Unlike traditional managers, we do not advise on what to invest but we are a meeting point between the entrepreneur and the investor, to whom we provide information to make his decision.
Who can invest?
Anyone. By law we have to differentiate between accredited and uncredited investors. The latter are more protected, in the sense that the amount of money they can invest is less, since it is assumed that their level of knowledge of the world of investment is lower. We encourage financial training to encourage investors to be trained and informed.
Should financial education be emphasized in school?
Definitely. We must instill this knowledge since childhood. In order to make decisions you need to have basic knowledge and that in the end is country culture. A stronger financial culture would have helped to cope with the crisis (of 2008) and would have affected many people differently. Anyone should be able to interpret their finances and know how to keep their accounts.
What is the balance of accredited and uncredited investors in your platform?
Of the more than 35,000 investors registered on the platform (not all assets), 30% are accredited. The medium profile is a manager of a multinational, with medium-high purchasing power, which takes part in businesses related to their professional experience. Invest in what you understand. Normally, it predefines a two or three year budget and sets investment preferences by sector, geographical area, capital range … The smallest ticket is 500 euros and the most common one, 1,000. Around 25 million euros have been moved through the portal and more than 130 companies have been financed.
What kind of projects are presented?
When we started, most were initiatives in the seed phase, but now it is more common for companies with a certain track record to come. There has been a professionalization of the promoter teams and also of the investors. As for sectors, three years ago it was the ecommerce boom and now it is being the one of mobility and artificial intelligence.
How do you process the projects?
We provide the documents for the investor to decide: deeds, statutes, partners agreement and any other document of incorporation of the company, business plan and viability, future forecasts, other agreements and alliances, profile of the promoter team … We also analyze the investment proposal, how much capital they require and what percentage of the company they offer in return.
What is your profitability?
We have been eight years and it is soon to say. We have had exit operations where investors have had good returns and also some company that has failed. We are going to the rhythm of the market.
And how is the Spanish fintech market?
There is much to do. Technology and telecommunications are opening up like never before: Zuckerberg proposes to make transfers through WhatsApp, Amazon wants to enter products such as mortgages, Africa leads the mobile payment market … There are many possible products to be created. From our parent group, Sego Finance, we develop different applications. For example, Emprestamo.com puts companies in need of financing with private investors into contact, in a collective factoring system in which all operations are covered by a multinational insurer.
And the ecosystem equity crowdfunding?
It is in an exciting moment, in full and constant evolution and development. It has grown very rapidly since the law regulating the market came out (Law 5/2015, of April 27, on the promotion of business financing). For the development of this environment, the natural evolution is to expand the tax benefits for investors, who are helping to create jobs and move the economy. It is a pending subject.
What are the advantages and disadvantages of participatory financing?
It is a risk product for users who want and are allowed to make decisions. It has the appeal of large multiples and of a higher profitability potential than other products. It complements and balances an investment portfolio, but it should not be the main thing in it or be decided lightly. One of the things that investors repeat most, especially women, is that they invest because they learn so much. The analysis they perform in the process is what they enjoy most, because it brings a lot of baggage.
Speaking of women investors, why did you create #SoyInversora?
I wanted to create a network to connect professionals in the financial world, but, above all, to make women referents visible in the sector. The movement has been active for less than a year and there are already more than 300 investors registered in the meetings we conduct. In each one we grant a distinction of honor to someone relevant to give visibility. It is essential to disseminate these figures and encourage their appearance in media, in round tables, and so on. Let them talk about them to inspire and encourage other women to follow their example.
What would you highlight about the initiative so far?
The warm welcome has been a sign of the need to start it. It is important to say that many men also come. We need mixed teams because diversity benefits everyone, including business. The ratio should be around 90% of male investors. The number of investors is going up, but we need more education and financial disclosure. They occupy the place they deserve.
The startups to follow, according to Casado
1. Hiwook
Platform that evaluates the competencies of a candidate for a job anonymously, without interfering with data such as age, sex or origin. "They will revolutionize the world of personnel selection with a better and fairer system, based on objective data, "says Casado.
2. General Drones
This is a rescue team from Valencia that has designed a specific drone for maritime rescue and is already marketing it in the US. "It is impressive how times are shortened and facilitate rescue on the beaches with its adapted drone. Without a doubt they manage to improve the attention of rescue teams, "says the executive.
3. AlgaEnergy
Is startup is dedicated to the research, development and innovation with microalgae. Its applications and lines of business are multiple and varied. From nutrition to cosmetics, or the capture of industrial CO2. The use of algae as a raw material not only has a lot of future, says Patricia Casado, but it is exciting.
4. Box2box
Platform that has digitalized the logistics of the storage rooms, speeding up the service to the user. This is what Casado emphasizes: "Sometimes innovation comes by renewing the more traditional business, a service that was difficult to hire now is simplified by operating online."
5. Petite Marmotte
They have designed an organic cotton nest that facilitates the rest of newborns and, incidentally, the health of the whole family. The expert highlights the project for its ability to help improve the quality of life of people
. (tagsToTranslate) educate (t) finance (t) small (t) be (t) essential (t) patricia married (t) commercial director (t) (t) platform (t) collective investment (t) collective (t) (t) investment partners (t) claim (t) need (t) to give (t) greater (t) visibility (t) woman (t) investors (t) investor (t) sector (t) dominate (t) man



Source link