Eduardo Zaplana reaches an agreement to permanently abandon Telefónica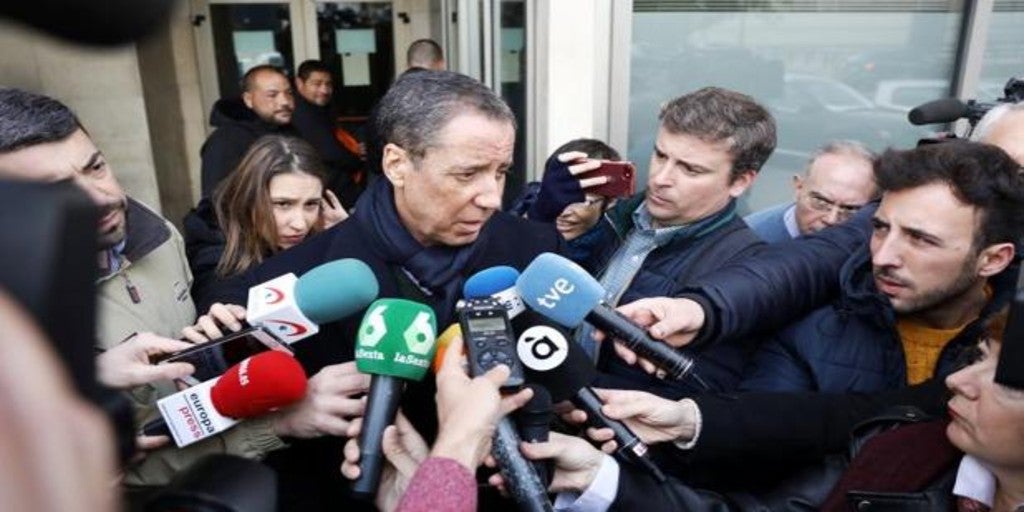 MADRID
Updated:
save

Telefónica has reached an agreement for the final departure of the Eduardo Zaplana telecommunications company, whose working relationship with the company has been suspended since in May 2018 the former minister and former president of the Generalitat Valenciana was detained in the framework of the 'Operation Erial'.
As confirmed by Europa Press, the departure of Zaplana from Telefónica, thus ending its presence in the company of which it was part since he was signed in 2008 by César Alierta As delegate to Europe, it has been produced by "common agreement".
The relationship of the former minister with Telefónica had been suspended since May 22, 2018, when the company chaired by José María Alvarez-Pallete made this decision "immediately" after being arrested and investigated for allegedly black money arising from irregular contracts of his stage at the head of the Valencian Community.
After this suspension, Zaplana applied for his readmission to Telefónica and, at the same time, he went on sick leave, as he suffers from leukemia, which is why the ex-minister's departure has not been resolved until now. Sources of the telecommunications operator have declined to comment on this information.
Zaplana signed in September 2008 by Telefónica as delegate for Europe, reporting directly to the then president of the operator, César Alierta, and then assumed the positions of director of Telefónica O2 Europe and Telefónica O2 Czech Republic.
In December 2008, he abandoned his responsibilities as company delegate for Europe and was appointed deputy to the Technical General Secretary of the Presidency. In January 2012, he ceased to be a member of the board of Telefónica Europe.