Eduardo Noriega: "I hope that the cinema will always be with us"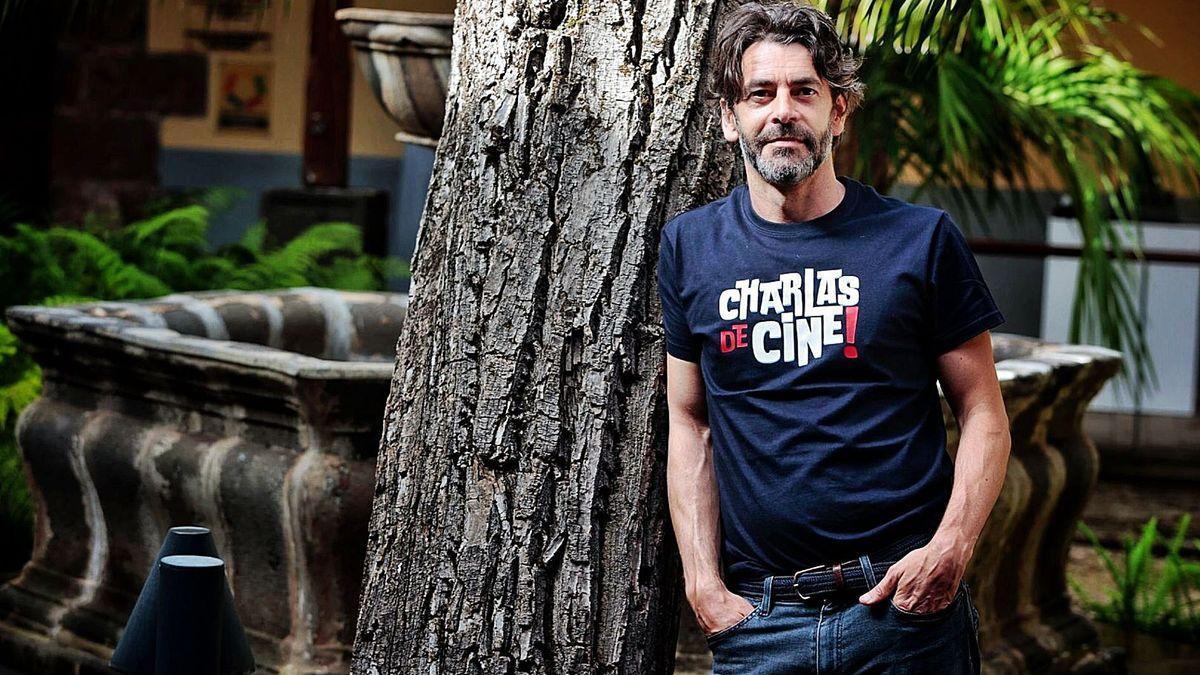 The actor Eduardo Noriega (Santander, 1973) visited Tenerife last week for the 1st Spanish Film Festival of Tenerife. Together with the journalist, screenwriter and film director Santiago Tabernero attended the screening of Presentimientos (2013), a film in which Noriega stars and co-writes and of which he has nothing but good memories. "This film is born from a friendship and also from a novel, that of Clara Sánchez," explains the actor, who highlights the interestingness of this "so cinematic story" about a couple whose lives are transformed by the arrival of a baby.
-With films like Presentimientos, he has shown concerns beyond interpretation, co-writing this story and it is even said that he has directorial skills. Do you see yourself facing these new challenges?
-I'm an actor, but it is true that actors squeeze the script, we squeeze it, we spin it like a sock and on many occasions we do scriptwriting work. We look for information about the characters and create a biography of them to help us work. So we are screenwriters unknowingly trying to build the character. I had spoken many times about cinema with Santiago Tabernero and he thought that I could be a good travel companion. Actually, what he was looking for was a co-writer so that he could fly free. He wanted someone to bring him down to earth to master his follies and be able to bring out all his creativity. For me it would be a dream to be able to direct a film, and I hope one day I will find the right story to do it, but my main vocation is acting and the other would be something very exceptional, just like writing has been, which I would like to repeat but which will be something exceptional.
-Encounters like the 1st Film Festival become a party because they allow the public to return to the theaters.
-It is exciting. It happened to me after the pandemic, the first time I went to the movies I was even nervous because I didn't know what I was going to find. I really believe that what movie theaters bring in sells itself. And even more after this year in which we have moved away from them, from theater and concert halls. I am convinced that people really want to enjoy that liturgy and that company. It is not the same to watch a movie alone than with people and that has a lot to do with it: collective enjoyment.
-Will the public learn to combine both facets, the cinema and the platforms that bring the sector closer to the general public?
-I think so, there is room for everyone and tastes for everyone. There are many young people who only know the platforms and who have hardly gone to the cinema or enjoyed it in their life. The question is to encourage all those people to try going to the movies because the enjoyment is so different that both facets can be combined and coexist perfectly. It is very comfortable to watch a movie at home, with friends, or in the solitude of the room with your laptop but it is also a wonderful experience to meet someone, bother to see the billboard, choose the movie and go for a drink. It is a set of things that offers different experiences. There is room for everything.
-He has not stopped working, even in this troubled time. Is it very different to launch new projects now compared to before the pandemic?
-Yes, I have premiered the series Inés del alma mía and we did the press meetings electronically and inevitably there was coldness and distance because I was at my house in Santander. It was all very strange. Now I have released a movie in theaters, The Translators, and the truth is that I have lived it with a tremendous illusion because I hadn't done it for a long time. I went to some talks with the public and it was very exciting because it literally meant going back to theaters because there were people who were going to the movies for the first time after the pandemic. All this made me hope that cinema will always be there and I hope that the population that likes cinema, including myself, does not get too old, so that young people are encouraged to continue going to the cinema to to enjoy.
-He has not stopped working and on top of that he already has his mind set on possible future projects. He has even come to recognize that he would like these projects to be developed in the Canary Islands.
-I am very clear that I am going to come to the Canary Islands to film because it is something that is happening. The industry is coming, because of the tax incentives and because there are some wonderful places where you can find everything and very close. There are many reasons that invite you to come here to film and that is why I am convinced that it will happen and it will be wonderful for me to be able to shoot here.
-How did you face the challenge of adapting Isabel Allende's text from Inés del alma mía in that megaproject of the series recorded in 2019?
-I remember that when the script came to me I had heard about the novel but did not know it and about my character, the conqueror Pedro de Valdivia, knew very little. It is a wonderful story between the two of them and I think it should be known more in Spain. When I arrived in Santiago de Chile, I saw that Valdivia was present everywhere, with metro stops and squares bearing his name. It is present in the lives of these people, but in Spain we know very little about those conquerors, except for three important names. When I started reading the project, I didn't even know what character I was playing and when I spoke with my representative I realized that he was an absolute protagonist, although I thought that he would be a conqueror who came out at a certain moment. It was a story of love and conquest, a very ambitious story and I was very surprised by the project. Also due to the fact that it was filmed in the places where the story takes place: Peru, the Bolivian highlands, the desert of Chile to the south ... We practically did the route that they did and it is one of those projects that come to you from a lot to a lot and I am very satisfied, both with the series and with its protagonist, Elena Rivera, with whom I understood very well and we were always accomplices. We were very aware that we had to be very united in the face of adversity, as if we were the conquerors themselves. It was an important trip, both on a personal and professional level.