Eduardo Matos Moctezuma wins the Princess of Asturias Award for Social Sciences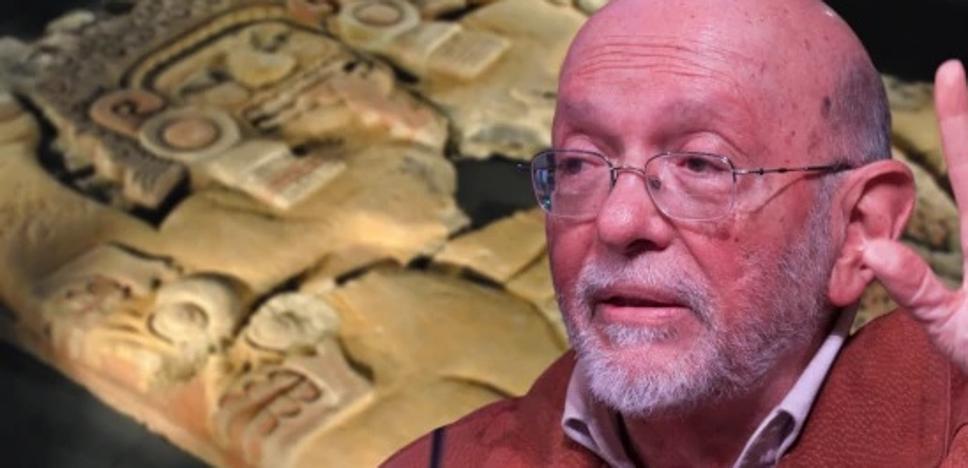 The "extraordinary intellectual rigor" of the Mexican archaeologist is recognized for reconstructing the civilizations of Mexico and Mesoamerica
Eduardo Matos Moctezuma (Mexico City, 81 years old) is the winner of the Princess of Asturias Award for Social Sciences 2022, endowed with 50,000 euros and which failed its XLII edition in Oviedo. He distinguishes the Mexican archaeologist "for his exceptional contribution to the knowledge of pre-Hispanic societies and cultures." With his ruling, the jury wanted to recognize "the extraordinary intellectual rigor of the winner to reconstruct the civilizations of Mexico and Mesoamerica, and to ensure that said heritage is incorporated objectively and free of any myth."
The ruling highlights his work in Tula, Teotihuacán and, especially, in the Templo Mayor of Tenochtitlan «which constitute, due to the intensity and continuity of field research, exemplary pages of the scientific development of archeology and fruitful dialogue with the past, between different cultures and between the social and human sciences.
He is also distinguished "for his scientific intelligence, for his outreach capacity and for his social commitment". "Eduardo Matos Moctezuma and his work serve as an inspiration for the next generations of social scientists and citizens," the minutes said.
Scholar, promoter of the Mexican pre-Hispanic world and great promoter of this field of knowledge, Matos has developed his fieldwork in archaeological sites such as Comalcalco, Tepeapulco, Bonampak, Teotihuacán, Cholula, Tula, Tlatelolco and Tenochtitlán. He directed the comprehensive investigation of pre-Hispanic, colonial and modern Tula. In Teotihuacán he excavated the Pyramid of the Sun and founded the Museum of Teotihuacan Culture and the Center for Teotihuacan Studies, and the city of Tenochtitlán, its sacred precinct and the Great Temple, whose discovery and project he coordinated from its beginnings in 1978.
With more than five hundred publications, including articles, reviews, catalogues, guides and biographical sketches, he has also written essays, including 'Muerte a filo de obsidiana' (1975, with twelve editions), 'Vida y muerte en el Templo Mayor' ( 1986), 'The Aztecs' (1989), 'The metropolis of the gods' (1990), 'Teotihuacán' (1994), 'The denied stones' (1998), 'Death among the Mexicas' (2010), ' Great finds of archeology'. From death to immortality (2013) or, the last one, 'Tlatelolco. The last city, the first resistance' (2021).
He has carried out important dissemination work in Mexican museums, and has curated exhibitions such as 'Aztecas' for the Royal Academy of Arts in London, 'Isis and Quetzalcóatl', at the Monterrey Forum of Cultures, or 'Tenochtitlán and Tlatelolco. 500 years after its fall' in the Museo del Templo Mayor de México.
25 applications

Matos was born in Mexico City on December 11, 1940. He graduated from the National School of Anthropology and History (ENAH), where he also received his doctorate. He was professor of Development of Societies, Mesoamerica and History of Archeology for more than thirty years and directed the Mexica Regional Seminary and the Laboratory of Materials and History of Mexico. He has been director of the Center for Research and Higher Studies in Social Anthropology of the National Museum of Anthropology and the Museo del Templo Mayor. He has taught courses and seminars at institutions in various countries.
Matos' candidacy was proposed by Adolfo Castañón, secretary of the Mexican Academy of Language, Prince of Asturias Award for Concord 2000, and by Enrique Graue Wiechers, rector of the National Autonomous University of Mexico (UNAM), Prince of Asturias Award of Communication and Humanities 2009.
A total of 25 candidates from 16 nationalities opted for this award, which is granted to "creative work and research in history, law, linguistics, pedagogy, political science, psychology, sociology, ethics, philosophy , geography, economics, demography and anthropology, as well as the disciplines corresponding to each of these areas.
Emilio Lamo de Espinosa chaired the jury that included Marta Elvira Rojo, Paz Battaner, Javier Echeverría, Juan Pablo Fusi, Mauro Guillén, Óscar Loureda Araceli Mangas, Manuel Menéndez, Jaime Montalvo, Montserrat Moreno, Jaime Pérez, Rafael Puyol and Fernando Vallespín. .